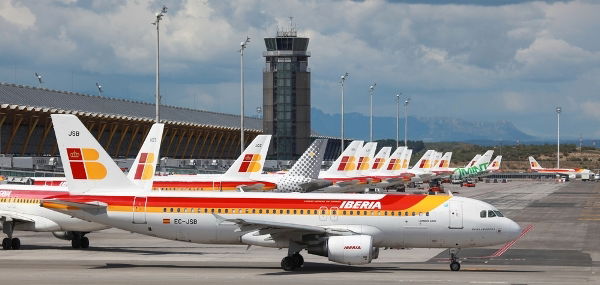 IBERIA pilots earn half of those in British Airways, claims The Spanish Union of Airline Pilots (SEPLA).
This is in response to Sunday's Daily Telegraph which claimed Iberia pilots are paid double of those in British Airways. SEPLA says that the Telegraph piece is a "lie" and that Spanish pilots have the lowest wages when compared to other large European companies. Air France, KLM and Lufthansa pilots on average earn more than those in Iberia.
The piece in the Telegraph was reportedly based on a statement from the Iberia management in which it assured the SEPLA union was mounting a campaign of "repeated lies".
SEPLA is calling for a break in the merger agreement with British Airways, saying it has amounted to an Anglo-Saxon takeover of the weaker partner. They accuse BA and International Airlines Group of a "flagrant disregard" of Spanish interests. They plan to start a legal challenge against the merger, which they say is stacked in BA's favour.
"We want to break the merger and go it alone," said SEPLA boss Justo Peral. "That is the only way we will survive. We will not see Iberia dismantled by the British".
The union is calling for strike action against Iberia, whose managers will meet union bosses this week to start talks on new restructuring plan revealed earlier this month and consisted of a loss of 4,500 jobs and a salary reduction of between 25% and 30%. It also considers a 15% reduction in services.