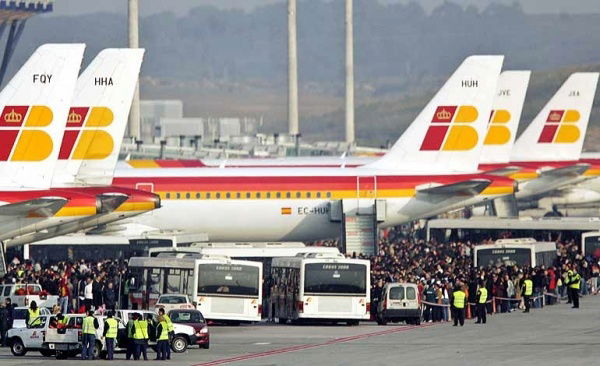 SACKINGS are seen by the government as a "last resort" for Iberia. 
Between 2008 and last September, Iberia's turnover fell from €2,272 million to €,1,704 million. The company, which hopes to reduce staff by 4,500, has now explained its plans to minister of Public Works, Ana Pastor.
Restructuring requires dialogue on all sides, Pastor announced, following talks with Iberia management and the principal unions. "And that should include every factor that would make Spanish dismissals the last option," she said.
Iberia hopes to return to profits, sources said, with adjustments that include cutting flights by 15 per cent and disposing of five long-haul and 20 short-haul aircraft. Iberia also wants to introduce the wage-scale agreed with the low-cost airline Vueling for pilots on domestic and European flights. This would mean slashing their current €64,000 pre-tax salaries to €27,000, although the CCOO union claims pilots' incomes are closer to €40,961 a year.
Iberia's plans are "barbarous," according to pilots' union Sepla. Instead they called for an end to Iberia's merger with British Airway. This, they claimed, is "emptying" Iberia for the benefit of BA.