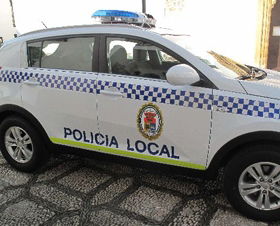 THE Local Police chief of Torrox faces up to four years in jail if he's found guilty of forging a certificate that helped improve a subordinate's CV.
José Roque Fernández Durán also faces a €12,000 fine, while the policewoman whose career he is sad to have helped could also face the same penalties.
It is alleged that in November 2007, the chief connived with Mónica Martínez Sánchez to falsify a certificate that bumped up her qualifications.
The State prosecution service claims that the chief "previously agreed with the defendant that in his role as director of training plans, he would issue a certificate issued on behalf of the mayor, in which it was stated and manifested as true that Mónica Martínez had participated as a teacher-speaker, with a total of 58 hours practised, in teaching technical content within the training plans of 2006 and 2007… when, in fact, such courses were never taught because of a lack of interest by police officers, and in the previous plans of 2005 and 2006, no record of any course on 'self-protection and gender violence', or that the defendant was as a teacher in any of the courses."
In light of the allegations, the Union of Local Police and Firefighters (UPLB) and civil service trades unions has called on Torrox Mayor Francisco Muñoz to sack the police chief.