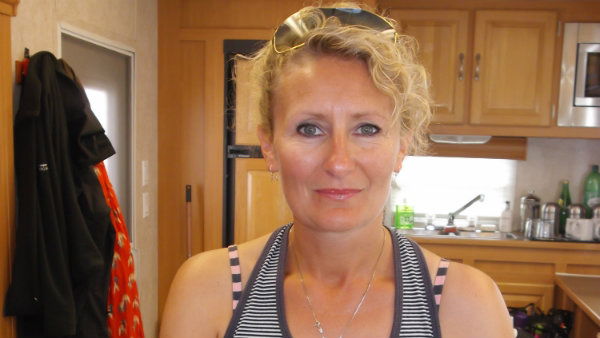 LOIS MCINTOSH is lucky enough to travel the world as a hair and make up artist and was recently in Spain working on Hollywood movie The Counselor. Gemma Quinn went along to find out more…
---
Vital Statistics
Currently Living: Maidstone, Kent
Age: 42
Status: In a relationship

Hobbies: Horse breeding and racing and my dog called Ruby

Biggest achievement: Breeding a winner
Would most like to meet: Sharon Osbourne

Most famous person you have met: Cameron Diaz and Kristen Stewart

Likes about Spain: The sun

Dislikes about Spain: Flies

Currently reading: 39 Steps
How did you get involved in hair and make up for television?
I originally wanted to be a jockey but didn't really want to get up at 5am so I needed a new career. I wanted to go in to entertaining, either as a sound engineer or in makeup. Then I got on to a hairdressing and beauty therapy course so I went down that route. I later saw an advert for a course to work in television which I was accepted for. It was the first one to be done outside the BBC.
What was your first television job?
It was The Tales of Little Pig Robinson, based on the Beatrix Potter book, which was filmed in Cornwall. It was in 1991 and I was working as a trainee.
What was your most memorable job?
I have done a lot of theatre work and I really enjoy that. Wind in the Willows at the Royal Opera House is a lovely show. I have had some great jobs and met great people, most of my best friends work in the industry.
Is it quite a competitive industry? 
I don't know if there is competition within the industry, but within our circle of friends no, definitely not. Someone will get a job and have to put a hair and makeup team together so they will put your name forward and know yours skills. We often all work together and help each other.
Who has been the nicest celebrity you have met?
My favourites are Hayley Atwell, who was in Captain America and The Pillars of the Earth, and Kelly Reilly who played Dr Watson's wife in Sherlock Holmes. They are lovely and I've just been to Kelly's wedding.
How different is doing hair on a film or TV set to working in a salon?
The hair has got to look good and last all day on set and follow the continuity through so that it looks the same each time.
Where are you working next?
After Spain I get to go home for a few days then I fly to Morocco to work on Game of Thrones.