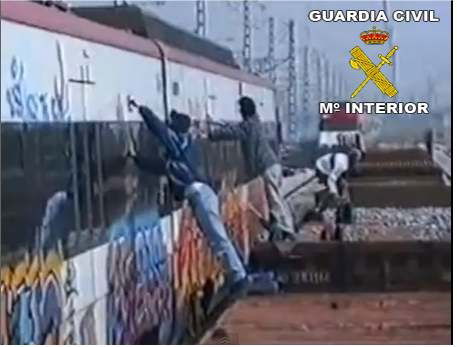 TWENTY-ONE Graffiti Artists who painted more than 160 vandal attacks on trains in several regions of the country have been arrested.
More than €1million damage was cause in some 1,000 examples of the graffiti, it is estimated.
Arrests have been made in Malaga, Granada, Seville, Cordona, Badajoz and Madrid.
This is part of a country wide investigation called 'PICASSIN' during which time a database has been compiled with all the details for the images, signatures and 'tags' of the artists.
Officers have been tracking the internet to see if the graffiti has been put online and train line company RENFE has been giving images from their security cameras, which has helped identify many of the Graffiti painters.
They have identified the names of several of the graffiti groups including RKS, Los 247 and KSG.