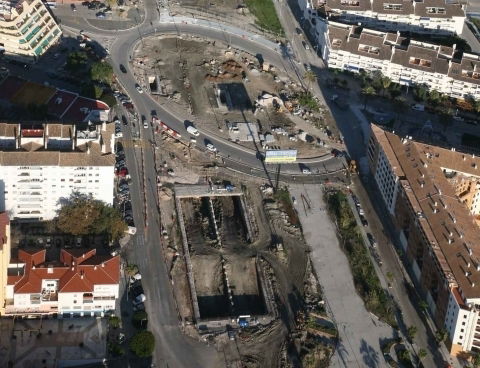 CONSTRUCTION company OHL will be investigated and probably sued by the Marbella Town Hall.
The public authorities are suspicious that the A-7 carriageway tunnelling works done by OHL in the San Pedro de Alcantara area led to several damages in street furniture. 
Up to 15 waste bins, 44 park benches, eight drinking fountains, 76 street lamps and 115 trees are believed to be harmed by the carriageway works, a report by the Town Hall says.
The legal process may lead also to delays in the restoring of the A-7 tunnel's roof. Marbella Town Hall said they won't set the planned boulevard and restaurant area before the OHL case is clear.