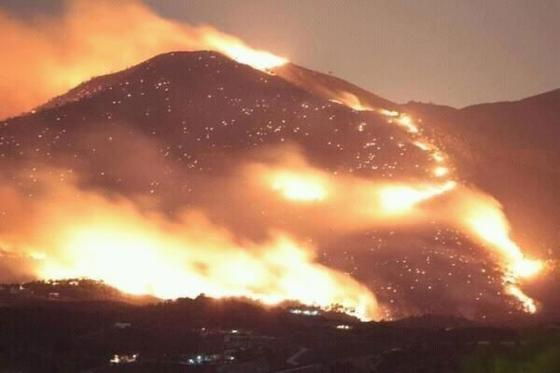 VICTIMS of the horrendous Costa del Sol wild fires – the worst in more than 20 years – that swept the Mijas Costa to Marbella region this summer, deserve the best Christmas and New Year possible.
Looking back to their individual huge losses, this may appear an impossible task. But the EuroWeekly News is committed in helping each and every fire victim to have as good a festive season as possible, whatever their age, nationality, or needs.
To help achieve this aim, a Fire Victims Swap Shop has been set up to help meet some of the ongoing needs of the victims. Some remain homeless, others have little more than a roof over their heads, and this at a time of year when most individuals are looking forward to a time of happiness spent among loved ones with gift-laden trees, gaily-wrapped presents, hopes for the approaching New Year, and festive celebrations often spanning ten or more days.
But in reality, Christmas and New Year – even with the ongoing and new support being sought – will struggle to be special for the right reasons in the homes of the worst affected fire victims and their families. So if you feel you can help in any way – perhaps donate blankets no longer in use, extra furniture, unwanted clothes, spare food – anything, then join in the Fire Victims Swop Shop.
And should you be among the unfortunate victims who this summer saw their lives and hopes destroyed by flames and smoke and are still struggling to come to terms with a summer disaster that made you so helpless, then turn to the Swap Shop to see if it can help was your ongoing needs and worries in any way.
For full details go online at www.facebook.com/WantedHelpForCostaFireVictims or turn to Page 22 for the Fire Victims Swop Shop advertisement.