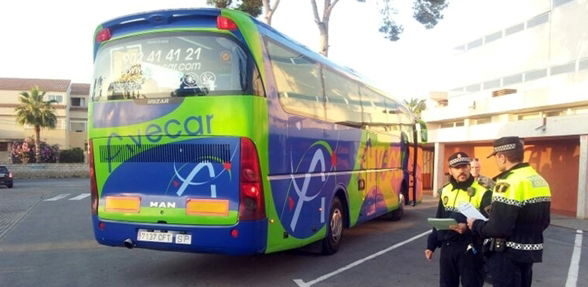 SCHOOL buses in Campello have been given the green light after a series of inspections.
Local police have now checked every school bus in the town. Officers visited each school to verify that buses had the required permits and were safe to use.
And drivers were also checked to make sure they were authorised to drive heavy vehicles and respected the driving and rest periods. All vehicles were passed in a campaign whose results were reassuring, said Traffic councillor Rafael Galvañ.
"Buses are the most frequent school transport system," he said and minimal accident rates proved that they are safe.
When accidents occur, in 90 per cent of cases they happened as children were getting on the bus or leaving it, Galvañ added. On many occasions, he pointed out, these were due to inattention on the part the driver, child or a parent.