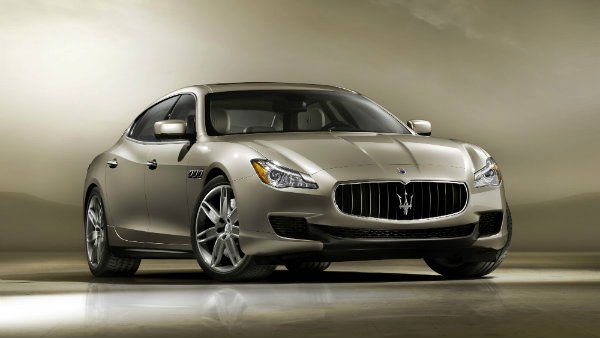 THE new Maserati Quattroporte is a high-performance sports luxury sedan that reinterprets the design features of classic Maseratis in a contemporary design language.
Its style was born out of the guiding design principles of Maserati: harmony of shapes, dynamism of lines, Italian elegance. More generous in size when compared to the previous model, the new Quattroporte has a design that is at once graceful and sinuous, fashioned to bring out the sporty nature of the car.
Some of the elements characterizing the previous model have been purposely maintained: the front grill, the three side vents, the triangular C pillar. At the same time new style and functional features were introduced: the strong belt line that runs through the entire side of the car giving the new Quattroporte a look and feel that is at once muscular and elegant with frameless doors and three side windows..
Inside, the design of the Quattroporte aims at essentiality, stressing the simplicity of lines and the full functionality of the in-board instrumentation. Functional elements are blended with soft quality surfaces made of prestigious woods and refined leathers.
The Maserati proprietary engines of the all-new Maserati Quattroporte have all been designed and developed by Maserati and Ferrari engineers in the heart of Italy's motor valley. As a matter of fact, they are going to be produced in the Ferrari plant in Maranello. Passion is indeed the middle name of a whole new generation of Maserati engines that will equip the all-new Maserati Quattroporte and the models that will soon follow her on the market.
"Maserati stands today at the edge of an unparalleled strategic and industrial growth that will see our presence in the world rise to 50,000 units a year by 2015. This growth is a challenge for which Maserati has carefully prepared itself and that we all welcome with anticipation," Harald Wester, Maserati CEO said. "It is a growth that will be based on three new models entering two new segments of the automobile market – and it starts with the all-new 2013 Maserati Quattroporte," he added.