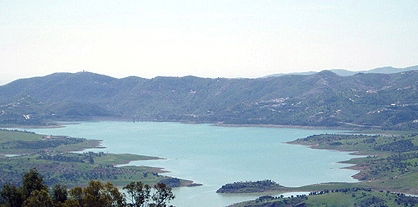 A SHARE of the public-owned company Axaragua that manages La Viñuela water reservoir may go private. Water is provided to 14 Axarquia towns from this reservoir.
The proposal was made by PP party members in the Axarquia association of town halls ('Mancomunidad'). Adding a private partner would soften the rough economic situation in the company, they said. This would also help getting rid of middlemen companies.
"We should find new income sources, providing water to towns that don't have any water management companies," Axaragua CEO Francisco Delgado said.