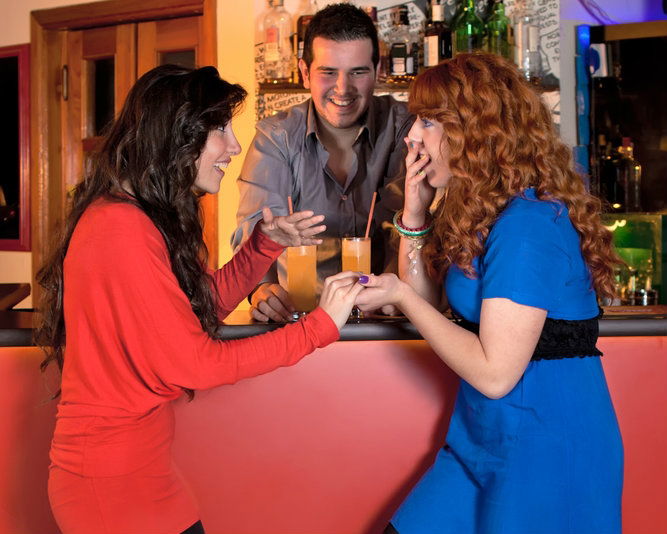 MY ONE big desire this weekend is simple…to let my hair down and forget about the troubles from my drink-drive episode!
But there is now an even bigger problem to face up to. For last weekend was the final one in Marbella for one of my closest girlfriends. She left for pastures new on Monday.
A fellow singleton, we have been like two olives in a martini. Always after the same men, sharing clothes, you know the deal. Gal pals for four years; I will never forget the moment we met.
In one of my favoured local Spanish watering holes, the bartender called out free jägar. She and I were the only ones to bolt to the bar. I instantly knew we would get along. Anyone who sprints on the premise of free shots is a friend of mine.
The following week she celebrated her birthday. Invited to her party, we marked our new found friendship, drinking and clinking glasses to the mischief we anticipated would come.  Not covered on our first meeting, I asked what ripe old age she was turning. Only to find out it was in fact her 17th birthday.
Oh b…… I'd just found a drinking buddy two years older than my little sister, and in reality, illegal trouble!
However, even with a few years between us, we've spent every weekend without fail in some club – some the wrong side of being near-seedy – flirting our way to free vodka and celebrating when one of us found a squeeze for the night!. 
I'll always remember trying to sneak backstage at Peter Andre's first concert on the coast. We tried to blag being members of the Press…I think the fact that we were, lets say, a little more provocatively dressed than most reporters, is what gave us away.
But my left-hand chica has now gone.
My one and only real single girlfriend, gone, leaving me all alone…and I am now into day three and counting.
So if I am seen alone propping up a Puerto Banús bar, just quietly suggest I go home…because the chances are, I will have been there since lunch.