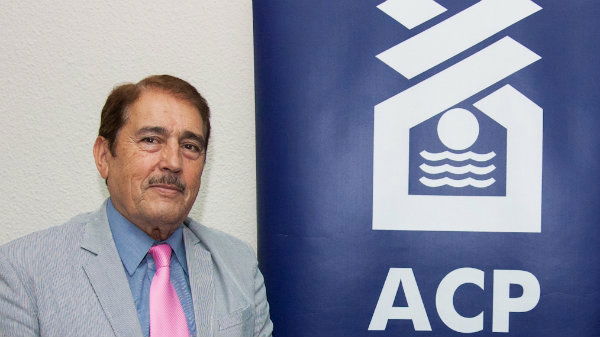 In an exclusive interview for Euro Weekly News, our local reporter, Raul Candela, speaks to Jose Prado, President of the Malaga Builders and Developers Association (ACP) about the property market on the Costa del Sol.
---
– You recently met with British real state businessmen in the Spanish Embassy. What were their thoughts?
We confirmed that Costa del Sol is still highly interesting for the British market. Their message was clear: they want a transparent market with tight prices, quality product and legal safety.
– What is your association's message to the British market?
The same conditions that encouraged more than 150,000 British nationals to buy properties in Costa del Sol in the past are still there.
Besides, we now have very competitive prices, as they were adjusted by around 30.98 per cent in Malaga and Costa del Sol. We are back to 2003 rates. Moreover, British clients have an extra advantage as the Pound is more valuable than the Euro.
– What does the new 'Living Costa del Sol' product offer?
This a top quality product in a top quality landscape, with legal safety fully guaranteed.
We have been able to gather together more than 1,000 home properties from different developers in Malaga province. It is now easier for potential foreign buyers to find the property with the features they are looking for.
– What do British, and European buyers in general, look for in Costa del Sol?
I honestly think this has not changed a bit. They are looking for sunny weather and high temperatures all over the year. They also look for high standards in transportation, leisure and health services, so they are well communicated with their home country. They expect services will be as good as they are used to, or even better.
Finally, they are looking for competitive property prices, in regards to their cost of living. And obviously there is the social, economic, political and legal climate in the country/region/town they have picked for buying a residence.
– Can you assess the current state of the real estate market in Costa del Sol?
The market is regaining momentum after several rough years, suffering the consequences of a serious national and international economic recession.
Nowadays, the market is becoming as dynamic as it once was. Prices have severely been adjusted and the legal background is definitely settled.
Most of the towns and cities in Costa del Sol, including Marbella, have passed new plans regulating construction, known as PGOU. This topic is especially relevant since we are aware that certain past events were harmful for legal safety in Costa del Sol.
Sales are being reactivated, not only among traditional markets like Britain or Germany, but also from emerging markets such as Russia, Scandinavia or China.
This is definitely the right time to invest on Costa del Sol.