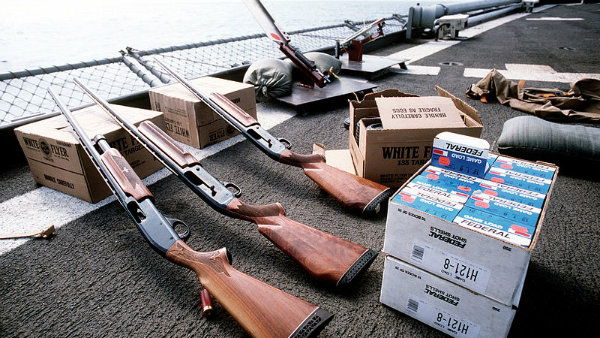 A PRIVATE security guard faces a seven-year sentence for illegal possession of firearms and military weapons.
Police searching the man's home in 2009 discovered the largest private weapons' cache ever found in the province. It included 39 rifles, carbines and shotguns, 60 pistols and revolvers, 38 machetes, knives and daggers and more than 20,000 cartridges.
All the weapons were in perfect condition and many ready for immediate use, according to a leaked Public Prosecution report.
The guard legitimately bought old weapons, collectors' items and non-functioning weapons, according to the Public Prosecution. He then restored them to working order.
The Public Prosecutor's report centred exclusively on illicit possession of weapons, although police are now investigating whether any of the restored weapons were sold to criminals for unlawful ends.
Two others are accused along with the guard, with possible 18-month sentences for making available and acquiring the weapons respectively.