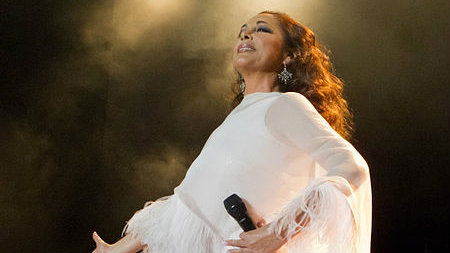 SPANISH singer Isabel Pantoja had debt problems before meeting former boyfriend and Marbella Mayor Julian Muñoz. Her economic situation got worse as she then bought two more properties, a 'Malaya' money laundering case investigator said. 
In fact, an employee of the bank that issued the mortgage of one of these properties in Marbella's La Pera urbanisation – which Pantoja named as 'My gipsy' ('Mi gitana') – declared in court that she had not paid for two years, specifically since January 2007.
Both Isabel Pantoja and Julian Muñoz, as well as seven other people including Muñoz's ex-wife Maite Zaldivar, are involved in the Malaya case.
In a court appearance, the money laundering police specialist said it was Maite Zaldivar's brother the one who gave the instructions for evading €890,000 to Swiss accounts.
The story of the Malaya case was depicted in a fiction series for the Spanish television, dedicated to the life of Isabel Pantoja. In a recent parallel sentence, television producers RTVE have been fined €18,000 for implying in the series that a Marbella town hall worker had leaked information to the defendants.