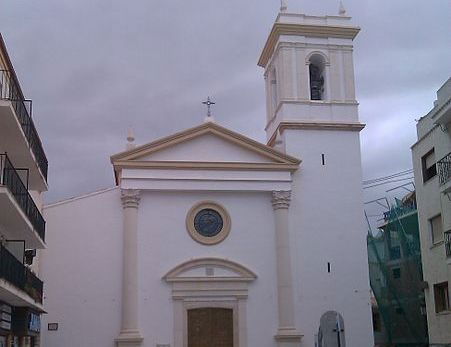 THE second day of Benidorm's fiestas saw the formal blessing of a new €332,000 organ for the San Jaime church.
The organ was paid-for by popular subscription and many in the packed church on Saturday last week had hoped that parish priest Luis Lopez would refer to the ongoing debate surrounding the donation.
An institution like the Church, one of whose principal missions is to help the poor, could put the money to better use during the crisis, claim many parishioners.
Instead, Lopez skirted the issue. "This is a present for Benidorm that will last for centuries," he said.
Despite its many critics, the initiative is backed by hundreds of Benidorm churchgoers and the local town hall, controlled by the PSOE socialists. Most councillors attended the blessing, headed by mayor Agustin Navarro, with the exception of councillors Natalia Guijarro and Juan Angel Ferrer.
They are the authors of an open letter, condemning the purchase of the organ at a time when Benidorm was especially hit by the crisis and unemployment.
Criticism also arrived from another quarter, in the shape of the local senator for the PP conservatives, Agustin Almodobar, who was similarly absent from the blessing.
Later in the afternoon last Saturday, following the Offering of Flowers, the mayor thanked Luis Lopez for all he had done for the parish over the last 10 years. Navarro made no direct reference to the €332,000 organ but commented that Benidorm now has "the best church in the diocese."