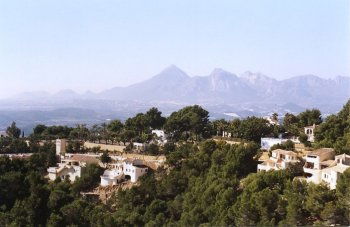 ALTEA council is increasing building plot in the Sierra de Altea from 800 to 1,600 square metres.
The increase will mitigate the "feeling of disorder and a noticeable sense of overbuilding," said Development councillor Carolina Punset of the Cipal party. The initiative is not new, as it was put forward Cipal in 2010 and approved by the then PSOE council.
Bernia's remaining undeveloped land is classified as a special protection area for wildlife, Punset said. There are also official Sites of Community Importance (LICs) including the Bernia Fort and a thirteenth century tower as well as centuries' old farmhouses, corrals and terracing.
Modifying urban development regulations is "a long, hard job" whose short-term effects are not immediately visible, Punset admitted. "But it is essential to guarantee Altea's future by tackling a task no-one has taken on until now," she said.