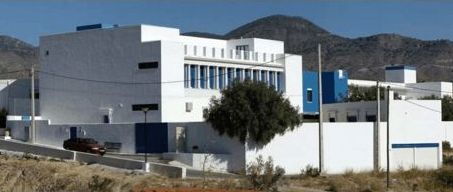 The Fundación Museo Casa Ibáñez in Olula del Río has secured the backing of local business giant Cosentino.
The company, which is famous for its Silestone quartz, has agreed to the maintenance of the museum the next three years. Also party to the agreement was the Olula del Río council.
The agreement allows the foundation to continue its programme of exhibitions and training as well as allow it to expand its promotion of art and culture through books and catalogues.
Andrés García Ibáñez is a 41-year-old Almerian artist who has set up a foundation to showcase his contemporary realist art. Cosentino, meanwhile, is a producer of stoneware that is famous for its kitchen and bathroom counters. It has more than 2,000 employees worldwide, with about half of those in Spain. It has its headquarters in Cantoria.