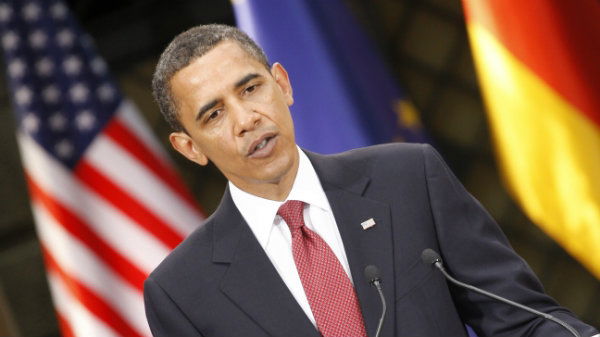 IN a not so surprising an election victory. America has resoundingly turned its back on an "independent thinking", strict business approach to running what has grown into a multifaceted government of gargantuan size and opted for reliance upon a "big brother arrangement".
The choice between the two major parties couldn't have been more distinct. In a U.S. drowning economy barely keeping afloat, radical changes should have had to be made to keep the ship of state afloat. Most likely, the choice was just too simple. Nevertheless, the voting populace gave the nod to sitting down and reaching for the weekly remuneration checks, stamps, and welfare cards posted to them.
The populace has spoken and by no means with a majority voice (other than if you use the antiquated form of counting individual votes to yield a block vote endorsement via what the Yanks call the electoral college, a stupid aberration of totalling the numerical votes cast and then giving the winner the entire voting potential of the state). It is somewhat like a family of seven deciding to go on a holiday. The patriarch and sons choose Pakistan as their ideal destination place for a fun outing while the 3 remaining women are in fear of their lives but are forced to pay allegiance to the overwhelming majority (of one) that then condemns them to make the trip.
Worse yet, the contradicting closeness of the individual votes has created a disturbing and frightening polarity dividing the country—possibly irreparably. Maybe the conservative Republican party will disappear forever. They are the ones that wanted to curb spending. The Democrats (labour) of the next election could most likely be divided into differing groups depending upon what promises and gifts they are to bestow on the voter.
The European big brother system with the large helping hand has been stroking the consciousness of the American masses for some time. It's well established system of gifted reimbursements has kept Mediterranean common market countries full to the brim with garbage collectors, gardeners, and street sweepers all living well from their government remunerations. Portugal, Greece, Spain, and Italy are just now trying to side step fiscal controls, but how Europe relates to those across the pond has obviously been missed.
Since World War II, Europe has created a socialable situation wherein those that know how to use the system can live for free while the less knowledgeable, or more proud, work– and are heavily taxed for their efforts. Europe is possessed by friendly governments not too necessarily bothered by those extorting it or internal spending corruption. In both insider and outsider trading deals, few to any regulations are in control and most certainly no accounting done to arrive at possible checks and balances. Benefits are the awards for those clever enough to forcibly insist on their continued rainfalls of manna from the heavens. Those workers not receiving the benefits will either soon learn how to do so or opt out for another country with just rewards and less taxes– a legalized "con within a con" government recognized and approved. But as Europe is learning this, it creates a self inflicted brain drain. What is left behind are the political wolves pledging to guard the sheep!
The staunch personal individualism so preferred by America's founding fathers, like Thomas Jefferson, has become rationalised away to the point of simplistic pragmatic "comfort for the masses" at any expense.
The opening line of newly elected President Obama´s speech will in fact be the opposite of his words "better times are just ahead". In any case, America got just what it's pandering masses pleaded for—four more years of continued mediocrity flowered with colourful oratory and a united feeling of going down the bung hole together, embraced and waving those flags deliriously.