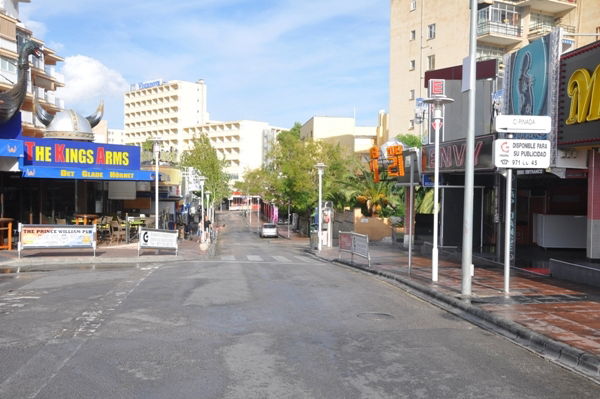 A crackdown on petty crime in Playa de Palma has led to 25 barring orders and a five-fold rise in the number of charges against pickpockets and shoplifters.
There has also been a crackdown on illegal street traders and African muggers pretending to be prostitutes.
Palma Mayor Mateo Isern has played a visible role in dealing with the problems faced by the resort and has met regularly with local business leaders. He said that the "sense of impunity in Playa de Palma is finished".
Mr Isern added: "Everyone should know that the situation has changed. We'll keep up the pressure, year in, year out."
According to the mayor, two gangs of card sharps, one comprising 12 Romanians and the other 13 Spaniards, have been barred from within 500 metres of the area.
The mayor cited a list of statistics that he said showed how effective the local police action had been. He said that there had been 2,805 cases of illegal street trading compared with 1,808 last year. He also there had had been 541 investigation into robberies and muggings as opposed 109.
Furthermore, a number of prostitutes were arrested for mugging clients.