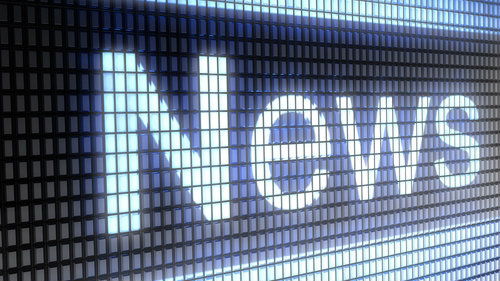 Bad bribe
A DRIVER has been jailed for a year for offering a bribe of €265 to a Guardia Civil who pulled him over. The man had five grams of cocaine in his possession and offered all the money he had on him in exchange for being let off.
Sharks netted
TEN members of a gypsy clan were arrested over an investigation into loan sharks. Among those held was a man who claimed he acted as a 'peacemaker' during riots last year in Palma between gypsies and Africans.
Heroes honoured
Uruguayan journalist Carlos López, who rang from Japan to alert Palma police that a student planned to carry out a massacre at the university, has been honoured by the Spanish government along with the policeman who took his call.
Ten a day evicted
Ten homes are being repossessed every day in the Balearics. The Association of Consumers in the Balearic Islands has asked councils not to send police officers to enforce repossession orders.
Disability charge
The Balearic government is to charge a new €20 levy on first-time disability assessment applicants. There will also be charges of €25 for a string of maritime-related activities.
Doctors protest
About 100 doctors at Son Espases held a demonstration at the hospital to protest the length of waiting lists for surgery and consultations.
Treasure island
A private bank has opened a branch in Palma with goal of capturing as clients as many of the 8,000 Mallorca residents it estimates are worth more than €300,000. Banca Madrid said tourism and expats were motivating factors in the move.
Waste management
Two directors at Emaya, the Palma municipal waste collection firm, have been suspended over irregularities in the awarding of contracts.
ONCE again
Twelve lucky punters who bought ONCE lottery tickets in Palma have scooped €35,000 each. The lottery, organised by a charity for the blond, has handed out winnings of more than €4m since October 10.
Winter sails
Palma will receive a €4m boost during the quiet winter season after Costa cruises announced that it will bring almost 57,000 cruise ship passengers to the capital. The average spend of each tourist in Palma is estimated at €70.
Radio call
A radio licence for Calvià awarded by the council when it was run by current Balearic tourism minister Carlos Delgado has been cancelled. A judge ruled that the tendering process had not been advertised and was unlawful.
Cycling camp
A British professional cycling team will train in Mallorca in the New Year. Team Raleigh, which takes part in the UCI Continental Circuits, has retained three riders and recruited nine new ones.
Mini home
A German who hired a Mini didn't return it to the car rental agency and had set up home in it. National Police arrested the 42-year-old man after someone from the firm spotted him.
Tourism cash
The Palma 365 tourism consortium uniting the council and 30 private sector businesses will have €3.1m to spend on promoting the capital as an all-year destination.
Nordic walk
A Nordic walk against domestic violence will be held on Sunday, November 25. The walk will start at 11am outside Palma City Hall on Plaça de Cort and make its way to Playa de Palma. Last year, 2,000 took part in the walk.
New party
A new Balearic political party has been founded following the merger of two smaller groups. The Proposta per les Illes Balears wants to stop Madrid's "fiscal plunder" of the islands and attacks on the Catalan language.
Bike thieves
Two Estonians have been arrested for stealing six high end bikes worth €44,000 from hotels in Playa de Palma. One would check in as a guest and say he had a bike so he could gain access to the pen where bikes were locked.
García, I presume
García is the most common surname in nine of Mallorca's 53 municipalities. It's also in the top three five others. The most common traditional Mallorca surnames are Coll, Barceló and Pons.
Property sales
There was a 9 per cent increase in property sales in the Balearics between September and October. Nationally, there was a rise of just 0.9 per cent during the same period.
Pit bull bully
A dog owner has been charged after her beat his pit bull terrier because he "didn't like the way he looked at me". The 20-year old man from Can Picafort beat the dog so badly it has lost its sight in one eye.
Armed burglary
Two burglars tied up a woman at gunpoint and robbed €25,000 from the safe at her family's home in Petra. The 30-year-old Swiss woman had just finished showering when then men jumped her and terrorised into revealing the safe's location.
Copper thief
A man has been sentenced to two years in jail for stealing 621kg of copper from an electricity substation in Calvià. A woman who accompanied him received an 18-month sentence. They both also face ecstasy dealing charges.
Tourism cash
The Balearic government has allocated a budget of €69m to the Tourism Ministry, an increase of €6m on last year. Despite being the islands' top industry, that figure is less than 2 per cent of government spend.
Alcoholism battle
Balearic health authorities treated 897 patients for alcoholism last year. The average alcoholic was 44 and had been drinking for 23 years, with 56 per cent being women. There were 1,033 patients treated for other substance abuse problems.
Legal protest
Lawyers throughout the Balearic Islands have been protesting outside courthouses at proposals by the central government to introduce new legal charges. They claim that the plans will create a two-tier system that harms the poor.
Housing starts
There has been a 42 per cent drop in planning permissions for new houses in Mallorca. In contrast, Ibiza and Formentera had 27 per cent increase, while in Menorca there was a 5 per cent rise.
Banks warned
Son Servera council has voted to declare 'non grata' any bank that evicts people from their homes in the municipality. All parties in the chamber, except the PP, approved the motion.