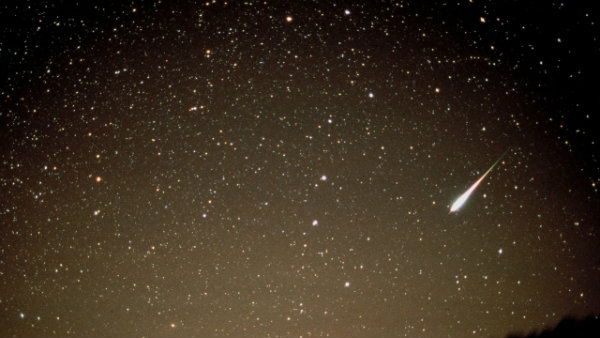 IT is time for the second grand meteor shower of the year.
The first was the Perseids back in August. For those who missed that, the Leonids peak this weekend.
They have been visible for much of November, but the best nights for viewing are predicted to be tomorrow (Saturday November 17) and Tuesday November 20.
Any bright streaks of light that can be seen on the night are the demise of dust grains released into space 15 years before Henry V's victory at the Battle of Agincourt in 1415.
In terms of numbers, the Leonids do not compare to the Perseids which can reach 100 meteors an hour, while Leonids has between 10 and 15. However, while the Perseids can often be faint, the Leonids are reputed for their brightness.
The meteors will radiate from the Leo constellation and are visible from both northern and southern hemispheres.
Fireballs – extremely bright meteors – are often associated with the Leonids shower. The Leonids originate from Comet Tempel-Tuttle, which was discovered in the mid 19th Century by two people.
Around five billion tones of cosmic dust are estimated to lie in the various streams associated with this comet. It is this cosmic dust burning up in the Earth's atmosphere that results in the meteor shower. Tempel Tuttle orbits the sun every 33 years, laying a new dust stream each time which go into orbit around the sun. Earth usually hits a different one every year.
Occasionally there is a meteor storm when the dust streams are very dense, as happened in 2001. However, this is not expected to happen this year. The next storm will probably not happen until 2022 when Earth slams into a stream left behind in 1733.
Historically, the biggest storm in history was in 1833 with between one and two hundred thosand meteors an hour over the Rocky Mountains (USA). Between 1866 and 1868 there were annual storms, which was not repeated until 1966.