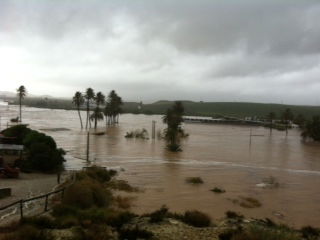 FLOOD victims in Vera will be allowed to postpone rate payments to the council.
However, the decision applies only to those whose affected residence is their primary home and that the property had to be evacuated.
Other residents will receive no special council dispensation and must pay their rates (IBI) by November 20. One day later, they will rise by 5 per cent.
The council has this year taken €250,000 in late-payment interests. It expects to rake in €3.6m in rates this year.
{blip}http://vimeo.com/50995290{/blip}