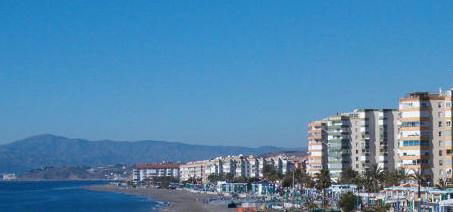 TORROX Mayor Francisco Muñoz has called for stabilisation work on Ferrara beach to be given priority status.
In an effort to stop the need to replenish sand after strong wind he wants the Directorate General of Coasts to carry out urgent works to halt the beach erosion as part of plans in the 2013 budget.
Muñoz said: ¨This greatly affects the tourism sector, which is one of the main pillars of our economy.¨ He added that heavy waves were not only sweeping sand away from a one kilometre stretch of beach starting from the lighthouse, but in addition showers and pipes were being damaged.