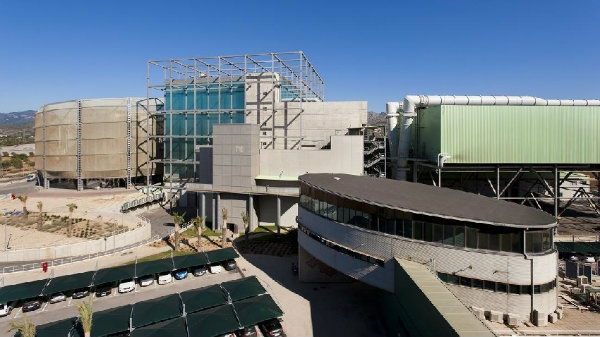 The Balearic parliament has approved the controversial incineration in Mallorca of waste from other EU states.
The parliament passed the legislation after the European Commission approved the incineration of refuse-derived fuel at the Son Reus facility north of Palma.
Opposition parties voted against the legislation, which they claimed would make Mallorca "the dumpsite of Europe". But the ruling PP argued that it was "a solution and would help avoid raising waste treatment charges".
Outside the parliament, a small group of environmentalist protestors dressed as tourists and wore gas masks. But the Commission ruling argued that incineration with energy recovery has a better environmental impact than other similar practices.
The protestors claimed that the Council of Mallorca was importing the waste to make the incinerator profitable for Tirme, the company that has the concession to run it. They also describes as 'fraudulent' the PP's argument that it would help keep waste treatment charges down.
Inside the parliament, the PP's Virtudes Martí accused opposition groups of hypocrisy and of 'dirtying' Mallorca's image by opposing the importation of the waste.
She said: "They have turned into a problem for our land something that is normal in Europe's other advanced countries. We're not doing anyone's job for them, we're applying the law."
But nationalist deputy Antoni Elordi stuck to the opposition argument that it was all about money. He insinuated that production forecasts had been exaggerated so that a €325m extension of the incinerators could go ahead.
He added: "The PP's message is always: recycling is expensive; incineration is the business."
The Socialists attacked the government in the same vein, with Cosme Bonet accusing the PP of "selling out to the interests of large corporations". He also claimed the importation of waste would be bad for the tourist industry.
About 100,000 tonnes of waste are expected to be incinerated in the first year of the plan, with the company making between €70-80 per tonne.
In addition to authorising the incineration of waste from other European countries, the legislation includes measures to promote the implementation of renewable energy and telecommunications as well as broadening permits for the agricultural exploitation of aquifers.