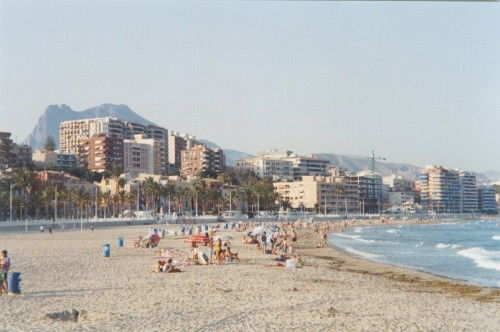 WATER that inundated Villajoyosa's Centro beach during heavy rain last month was not sewage, the council said.
The PSOE opposition party demonstrated "ignorance" with erroneous information regarding the Basseta de l'Oli drain, said Infrastructure and Water councillor Jeronimo Lloret.
During intense rainfall the pipe diverting rainwater also carries sewage from the town's overflowing drains, PSOE councillors claimed. The pipe channels only rainwater to the beach, Lloret announced recently. The opposition party should not be damaging Villajoyosa's image with "totally false" statements, he added.
Paper found on the beach was not toilet tissue, he insisted. The company that supplies the town's water had confirmed that spillage on the beach was rainwater. "It is not polluted or a health-risk," Lloret declared.