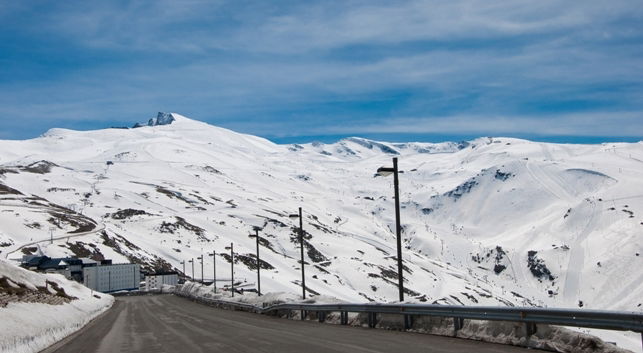 SNOW has fallen on the Sierra Nevada with two weeks to go before the skiing season opens.
Between 10 and15 centimetres of snow fell in the Borreguiles and Veleta districts. That is enough to have let workers start preparing the pistes for the planned December 1 opening. Now local shops, businesses and hotels have started getting ready for what they hope will be a busy season.
Pedro Rodriguez, of the Kenia Nevada hotel said: ¨It is very good weather now. It is cold and we have had some snow, so we are in a good position for the opening. ¨We need just a little more snow and then it will be perfect. ¨There is not enough snow to ski now, but by the end of the month it should be very good.¨ He added: ¨It is definitely better than last year. We are looking forward to a good season .¨
Workers have also been clearing 10 cm of snow from the Andalucia and Pradollano squares and hauling it to the slopes for use. With more snow being collected from drifts in gulleys to prepare the hard base for the pistes, the slopes look set to open on time.