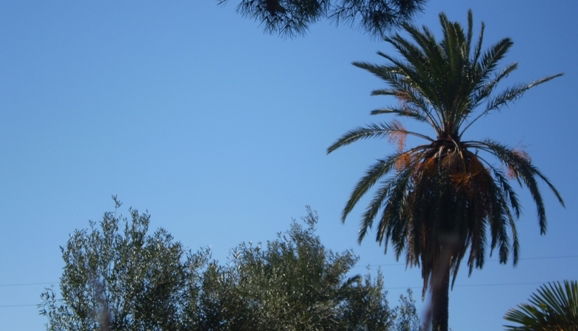 INVADED: Gone
RED weevils, always a threat to Costa Blanca palms, are now threatening Denia's trees.
Efforts to eliminate the huge flying insects have failed and palms throughout the town are visibly affected. Particularly noticeable are the dying trees in the Paseo del Saladar, one of the Denia's principal thoroughfares, where the council has removed 26 in recent months. It is no longer viable to continue fight the weevil (picudo rojo), the town hall acknowledges, and all the Paseo's remaining palm trees are to be felled.
Over the last two years the council has attended, free of charge, 850 requests from citizens for help and advice regarding infested palms. It also started proceedings in 150 cases against owners who failed to treat or removed affected trees.
Removal and disposal of the infested trees is expensive and the 1,100 trunks taken away and shredded this year have cost the council more than €200,000. This service was formerly free but is charged now that the regional government stopped subsidies to the publicly-owned Tragsa group.
Denia's town hall is to meet local residents, civic groups and business-owners to decide on which trees to plant in place of the palms. Substituting them will be slow, admitted Parks and Gardens councillor, Juan Carlos Signes, owing to the high cost involved and will begin in the worst-affected zones.