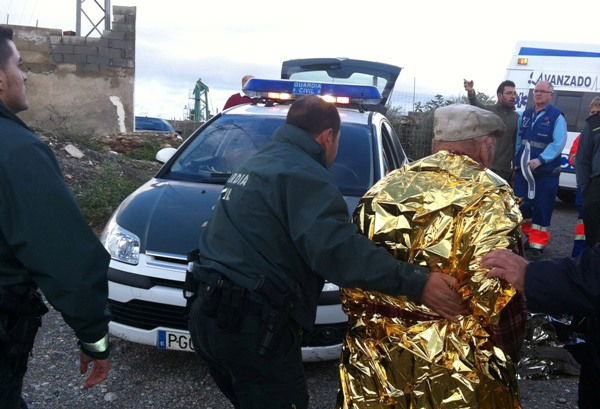 A 93-YEAR-OLD man has been rescued after falling down a hillside.
The man was taken to hospital by the Civil Guard in Huercal de Almeria after tripping over a rock near the Andarax riverbank.  He lost consciousness in the fall down the hillside.
A resident walking by the hiking route near a bridge connecting Huercal de Almeria and Viator phoned the 062 emergency unit after seeing the man. Rescuers dressed him in thermal blankets while taking him to hospital.