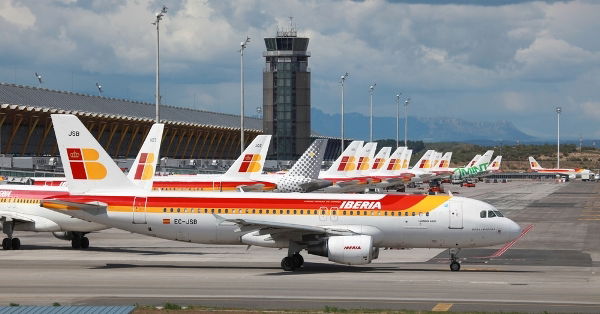 MORE than 600 flights were cancelled in Spain due to the General Strike today.
These were mainly by Iberia and budget carrier Vueling. Portugal's flag carrier TAP cancelled roughly 45 per cent of flights.
Just 20 per cent of Spain's long-distance trains and a third of its commuter trains were expected to run. In Lisbon, the Metro was completely shut early this morning and only 10 per cent of all trains will run under a court-ordered minimum service.
Meanwhile, the La Alhambra in Granada was closed due to the General Strike.
This is in contrast to other Spanish cities where the pickets and strike actions have not caused any of the great museums to close. El Prado opened its doors without incidence and visitors were able to view its treasures as normal.
The closure of one of the most visited places in Spain is due to a 100 per cent participation of its staff in the strike.
This is the second strike in eight months making it the first time Spanish unions have ever held two General Strikes in one year. The previous one on March 29 brought factories and ports to a standstill and ignited flashes of street violence.
Spain's economy is expected to shrink by around 1.5 per cent this year and currently around a quarter of its population is unemployed.
Just last week, Spain's flagship airline Iberia said it will cut 4,500 jobs and the El Pais newspaper lad off nearly a quarter of its staff.
Meanwhile, so far today 84 people have been arrested and 34 injured, of which 18 were police officers.