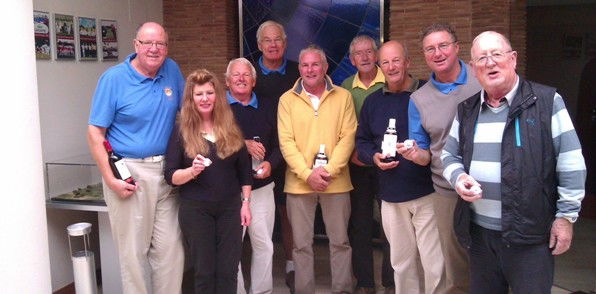 DESPITE the rain the Orba Warblers golf managed to complete a full round of golf at La Sella.
A hardy 22 players, including one member playing a full round in shorts, and two guests produced some quite reasonable scores in the stableford competition. Outstanding was Clive Kay, who demonstrated his home course knowledge coming in with 42 points off 21.7 to top Division 2. In second place, on count back, was Peter Gibson with 33 points (23.3) and third Glynn Walters with 33 points (25.4). Clive can now enjoy his 2.4 handicap cut.
Leading in Division 1 was Glynn Braidley with 35 points (15.8), second Ron Steele with 34 points (14.5) and third Roger Vicars, 33 points (17).
Next fixture is on Wednesday, November 21 at Alenda for a stableford competition, the first tee is at 10am so we would like you there by 09.15. Guests are welcome subject to a current handicap certificate. To book telephone 634351950 or visit the web site www.orbawarblers.com.