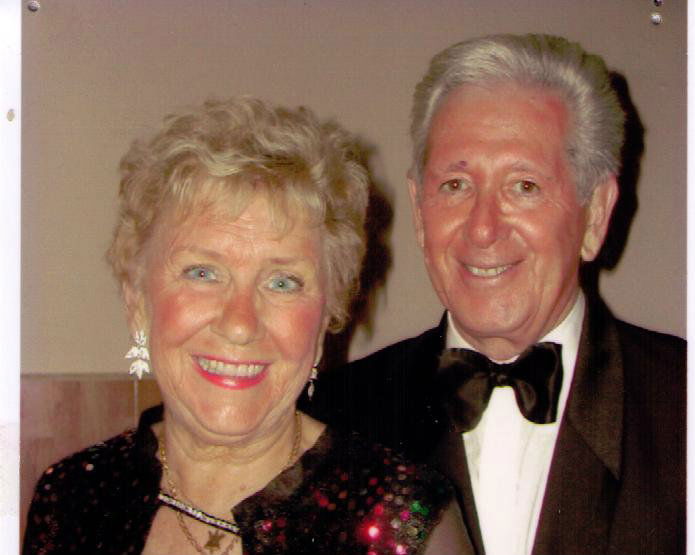 AFTER more than half a century in showbiz, Marie Joy and Mike Davies bowed out in style at their farewell concert recently at the Virgen del Carmen Cultural Centre in Torrevieja. Now set to enjoy their retirement, they spoke to Gemma Quinn of Euro Weekly News about their life on the stage.
---
MARIE Joy from Cardiff was born in to the world of showbiz.
Her father was a dancer so it was only natural she would follow in his footsteps and was on stage by the age of three and earning a living by nine. She soon became a lead soubrette and worked with the likes of Frank Randle and George Formby touring theatres across the UK 52 weeks a year.
Meanwhile in the north of England, Mike was quickly making a name for himself on the club circuit working in nightclubs as a compere, something he had wanted to do since the age of 11 or 12 when he would sneak out at night to enter talent competitions in Manchester bars.
It was in May 1966 that their paths met as Mike was compere at a show Marie Joy was working on and they began a whirlwind romance getting married just three months later after only seeing each other a total of nine times. It was a match made in heaven, both personally and professionally as they soon realised they were as much a double act on stage as off.
"We started getting jobs as separate acts but on the same bill but then we learned a song together and went out as a double act. We did a lot of ad lib together and did very well," says Marie Joy, reminiscing over a career when the entertainment industry was at its peak with every town in England having a theatre and acts working hard to secure their next gig and get their name out. "Showbiz is not the same today and there is not as much talent about. With all these talent shows it is too easy and it does make a bit of a mockery of it."
Mike and Marie Joy have worked with the likes of The Bachelors, Engelbert Humperdinck, Bob Monkhouse, Shirley Bassey and Marti Kane to name but a few and were in such great demand that they were voted 'number one double act' and were selected to participate in two 'Clubland Command Performances' at the Winter Gardens in Blackpool.
However, in 1992, they decided to retire to Spain. Retirement didn't last long.
After hearing about a new animal rescue charity S.A.T. they got involved and were asked to put on a show to help raise funds. They spent the next six months training and rehearsing the volunteers and even the S.A.T. vet as they put on a three-night show at Los Arcos in Torrevieja which raised €6,000. "We then met Graham Knight," says Mike, "He told us about APANEE charity for children and invited us to take part in a big international charity show each year at the Eras de la Sal with the proceeds going to AECC and APANEE."
The couple have never taken a cent in payment or expenses and in the 20 years they have been entertaining the Costa Blanca audiences, believe must have raised in the region of €250,000 for local charities. But now, they say it really is time to retire and enjoy life's simple pleasures of menu del dias and walks along the sea front as they planned to do all those years ago after moving to Spain.
---
(right) THE 2 OF US: Mike and Marie Joy in 1967