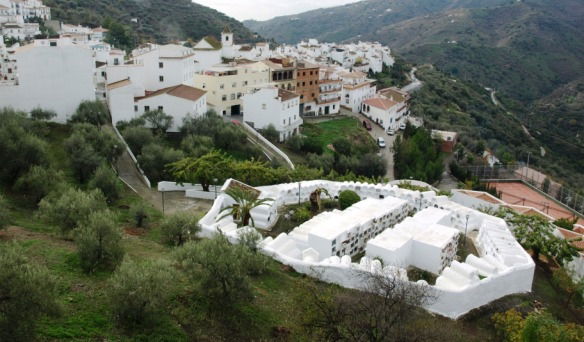 MASONIC symbols have been authenticated by a local investigator at the Cemetery of Sayalonga, the only octagon-shaped graveyard in Spain. Mayor Antonio Perez said the findings are conclusive and confirm what the whole town had long suspected.
The cemetery dates back to 1840 and its author is believed to be Pedro Gordillo, an architect also responsible of Malaga Cathedral. "He was probably a mason too," said investigator Valentin Fernandez.
Triangles, pyramids, columns, three-step stairs and suns are among the symbols attached to the Freemasons found at the cemetery.