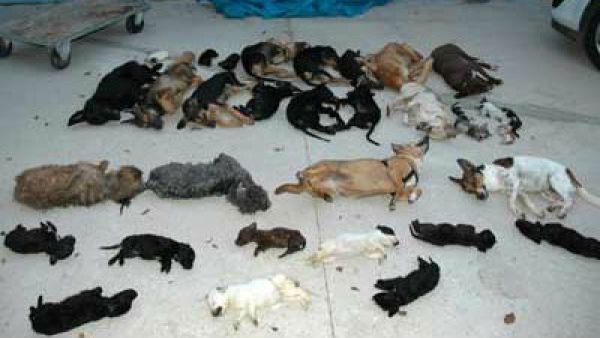 THE President of the shelter in Torremolinos which was closed for culling animals allegedly spent almost €376,000 on shopping and holidays.
The Guardia Civil have revealed that between 2008 and 2010, this amount, which should have been destined to the upkeep of the shelter and animals, was spent on trips abroad, hotels, gym fees, shopping, restaurants, driving lessons, car expenses and spa treatments amongst other concepts.
Carmen Marin, who is now charged with animal abuse, was arrested in 2010 for allegedly killing more than 2,865 animals, using low amounts of euthanasia drugs which caused them unnecessary suffering. She and her family allegedly used the money paid to the shelter for these concepts and others which have not yet been discovered.
It has also been revealed that the President sub-let a building which had been granted to the animal association for its headquarters. From 2005, a private citizen opened a restaurant there and paid more than €38,000 in rent, water and electricity. This money was not paid into the association's accounts and the money for electricity was allegedly kept by the president, as the bills were already paid by the town hall.