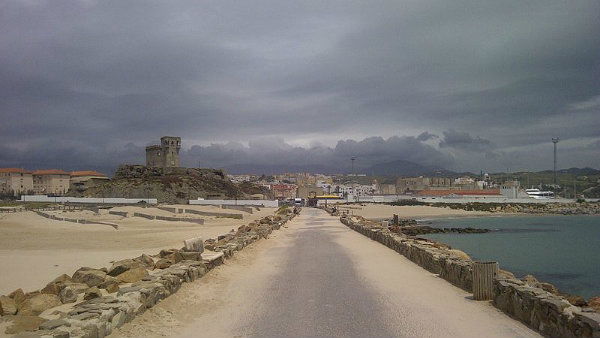 THREE boats carrying 45 people from Africa were intercepted off the coast of Tarifa (Cadiz).
Coast guards were called out when the first of the boats was seen a few miles out to sea heading for the southern Spanish coast. It carried five babies, 14 women and nine men. They reached Tarifa port just before 9am on Saturday and are all said to be in good health.
Five minutes later a second dinghy was seen about 4.5miles off shore carrying 12 men. A third was not far behind with five male passengers.
All of the sub-Saharan African's were attended to by the Red Cross and given food, warm drinks and blankets.
These latest arrivals were just a few of the almost weekly arrivals of Africans seeking a better quality of life. They attempt to enter the European continent by sailing to Spain on small motorised dinghies or jerry-built crafts. Many do not survive the journey and most are caught and repatriated.
Several years ago a Senegal-based website advised citizens on how they could get into Spain and obtain nationality. Escapees could pay a certain sum of money for a place on a raft. This site advised migrants to try and find a Spanish person to marry or to travel to the country just before giving birth so the child would have Spanish nationality.
On the other side, there was a television campaign in various African countries, featuring the singer Youssou N'Dour, who pleaded with young people not to attempt the crossing. "Africa needs you – you are its future," the singer declared, amid graphic and distressing pictures of grieving mothers and young men lying dead on the rocks out to sea.