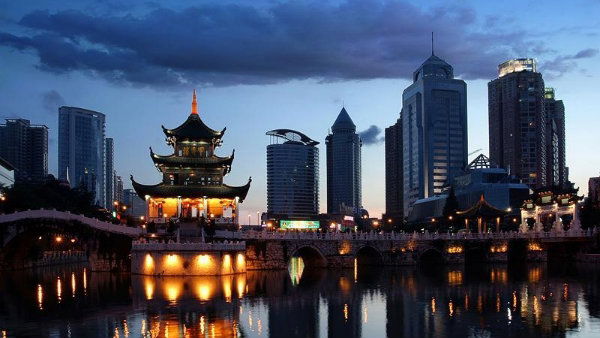 AN Andalucian city is to be created in China.
A team of architects from Andalucia, Baum and Sodimor, in collaboration with West Line from Giuyang won a competition to create a new city for 400,000 inhabitants in the Dushan municipality in the Guizhou region in the south western part of China, Diario Sevilla reported.
The city will cover 630 hectares and boast five universities and all the facilities the public may need including schools, hospitals, a road network sewage system and water supplies to commercial areas, stadiums, parks and residential areas. There will be micro climate areas with an urban system to give ventilation like natural winds. The buildings will have thermal and sun panels, intelligent illumination systems and a sustainable cycle of water with catchment areas of rainfall.
Currently, Dusham is a city that developed along the highway and not precisely planned, said architect Javier Caro.
However, the team is reportedly finding Chinese fast construction times a problem. The union of cultures between China and Europe and the speed of construction needed were cited as the most difficult part of the project by Chinese architect Wei Haobo. The first of the five universities, with a capacity of 50,000, must be ready and in operation by August next year.