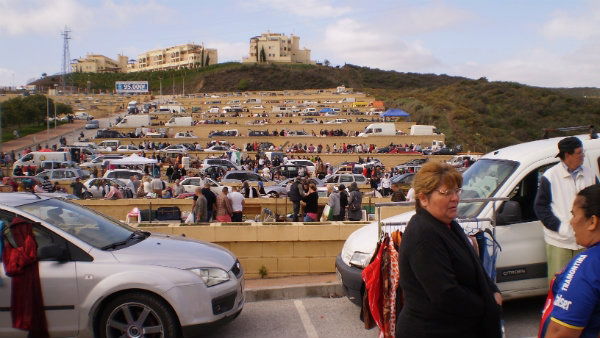 SINCE reporting on the welcome expansion of the Mijas Costa Hipodromo Sunday Market in last week's edition of The Euro Weekly News, it has been revealed that the Mijas Town Hall have now taken over the business from the organiser.
Mr Mason, a British national, states that has ran the car boot sale since July 2010, investing more than 60,000 euros, but was given no notice or explanation as to why it was happening. He informed us that letters were handed out to all sellers stating that the town hall is looking for "a better location and organisation".
Representatives from the Costa del Sol horse racetrack, owned by the town hall, state that as the Sunday market was growing, it was expanding and having to take place in the car park of the racecourse, meaning that visitors to the car boot were unable to park their cars anywhere. The
Hipodromo market has now been moved to inside the racetrack and to a designated outdoor area adjacent, freeing up the car park for visitors to use.