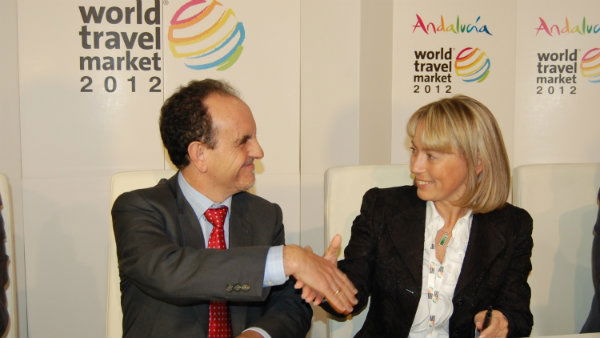 TWO flights per week between Moscow and Malaga will be operated by company Natalie Tours.
The Andalucian Tourism Councillor, Rafael Rodriguez, signed an agreement with the tour operator that will see 9,000 Russian visitors coming to Malaga during the off-peak season, that is to say, starting immediately and until April 2013.
Following this deal, around 100,000 overnight stays are guaranteed for Costa del Sol hotels. According to the Andalucian Tourism Board, Russia is the fastest growing country in Europe, in terms of new tourists traveling abroad. In fact, during this year's first half Andalucian hotels received 22.6 per cent more Russian tourists than the same period in 2011.