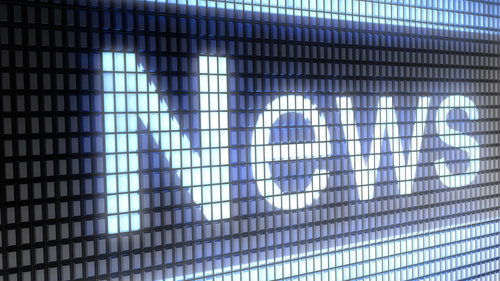 Metro boost
THE Andalucian Government said the Malaga Metro works are "financially safe" after the €90.3 investment that will help most of the network be ready by late 2013.
Fire bill
THE August fire in Ojen caused €2.5 million in damages, the town hall reported to the Government Deputy Office for help measures.
Speed it up
MORE than 1,080 owners since September 2011reported they were opening a new business, the Malaga city hall said, shortening the paperwork process in 60 days.
Theft wave
PHARMACIES in Mijas' Las Lagunas area have recently suffered several robberies and are considering security measures.
Heavy rains
THE Luis de Arminan Street in Gaucin collapsed due to the recent rains and is currently closed for reconstruction.
Port dredge
MORE than €600,000 will be invested by the Andalucian Government in dredging the Port of Estepona in order to make it more accessible for boats.
Bins check
AROUND 60 per cent of the underground recycling bin areas in Benalmadena are operational, at press time, after inspections started last August.
Under roof
THE Las Pedrizas sport centre in the Churriana neighbourhood, Malaga, will be roofed, the city hall said.
Leak issue
THE Miguel Hernandez Primary School in San Pedro de Alcantara reported the Marbella town hall leaking in several classrooms whenever it rains.
Dark here
ROAD light posts have been requested by IU party for the A-7 highway stretch from Puerto Banus to the surroundings of Marbella.
All normal
WORKS in Estepona's Santa Ana and Villa Streets have started, after the archaeological digs are over.
Not enough
MORE ambulances have been requested by Mijas Health Council to the Andalucian Government, as they consider one 061 emergency car is not enough for 200,000 people.
Soaking wet
RAINS during the last 10 days mounted up more than 100 litres per square meter in Malaga province, leading to a 40 per cent damper October than usual, the Weather Office said.
R&D summit
MORE than 660 R&D experts and businessmen will gather in Malaga on November 22-23 for the Emtech summit, organized by the Massachussets MIT.
Job hopes
ALMOST 70 per cent of those planning to create a business in the Malaga province are currently unemployed, the Training and Employment Institute (IMFE) said.
Taking care
MORE than €450,000 will be invested to restore 10 streets of Estepona's Old Town, the town hall said.
Science fun
A SCIENCE room was opened in Tivoli World fun park in Benalmadena as a new attraction for the children, who will be taught funny experiments.
Silent night
NEW Year's Eve will not be such a party for casual events in Mijas, as the town hall said it won't allow parties that have not been awarded an official licence.
Folk award
THE 'verdiales' Malaga folk sing and dance style has been acknowledged 'Heritage of Cultural Interest' by the Spanish Government.
Bank arrest
A MAN, 33, was arrested in Malaga alter holding up a bank at knifepoint wearing a balaclava. He was spotted on an urban bus which was stopped by the police and was taken into custody.
Night-night
A DRIVER, 39, was arrested after falling asleep at a set of traffic lights in Malaga. Another driver alerted the police at around 4am that the car was stopped at the lights. The man was found to be drunk.
Leaky classroom
PARENTS with children at the Miguel Hernandez State School in San Pedro Alcantara have complained that the roof of one of the classrooms leaks every time it rains. The children are normally taken to the events hall or another classroom.
Shop fined
A SHOP in Antequera has been closed for a month and fined €2,000 for selling alcohol to minors. Controls to prevent shops from selling alcohol to minors have been carried out for the past year by the Local Police.
Smurf fans
SINCE it became a 'Smurf Town' in June 2011, more than 170,000 people have visited Juzcar, in the Serrania de Ronda area. The visitors are both Spanish and foreigners who want to see the houses painted blue.
Station improvements
THE government will invest €2.3 million this year to improve train stations in Malaga province. This includes installing systems which will provide better information for passengers.
Cat control
MIJAS Health Department has launched a campaign to spay and neuter street cats in order to control their population. They have asked for the collaboration of the PAD animal charity.
Fall death
THE body of a 35-year-old man has been found in the basement of a building under construction in Estepona.According to the investigation, it is expected he fell some six metres from scaffolding, and police expect he could have gone inside the build in the early hours with the motive of theft.
Baby tragedy
A RECENTLY-born baby has been found in a Malaga rubbish dump at Los Ruices. The baby, a male, still had the umbilical cord attached, found by a local cleaning service. The national and regional police have confirmed the death and now the task of identifying the baby will get underway.
New delivery
BENAHAVIS Post Office is now officially open.The inauguration, attended by Mayor Jose Antonio Mena Castilla and director of Postal Services Area 8 POST, revealed the new building that will cater for the near 7,000 registered residents in the municipality. The office is part of a quality improvement plan to improve access to all postal services.
Sister towns
THE Mayor of Ronda, Maria de la Paz Fernandez, signed an agreement with the President of the Autonomous City of Ceuta, in North Africa, Juan Jesus Vivas, so that they can become sister towns and promote ties between their residents.
Drug OAP arrested in Málaga
A BRITISH pensioner, aged 71, has been arrested in Málaga for having a reclamation order against him issued in the U.K. He has been investigated since June 2010 for dedicating himself to the distribution of cannabis, the drugs were found both in his house and also inside his car.
Fighter jailed
EX-WORLD Boxing Featherweight Champion between 2002 and 2005 Scott Harrison has been sent to prison by Penal Court Number Seven in Málaga with two friends. The sentence comes for injuring the owner and two clients in an 'alternative' night club in Alhaurín el Grande.
Bullring break-in
AN unidentified group of people broke into Mijas bullring in the early hours of the morning and broke several seats. They also let out some young bulls and taunted them, the Local Police coordinator reported.
Couple arrested
A WOMAN was arrested for allegedly stabbing her former partner in Malaga. He was also arrested in hospital because he was violating a restraining order when he went to her house.
False report
A MAN, 29, was arrested in Torremolinos for reporting that he had been mugged to cover up for losing the keys of a vehicle he had hired and which could link him to two break-ins at games halls in Huelva.
Garage shooting
NATIONAL POLICE are investigating a shooting in a garage in Benalmadena in which two Moroccan men were injured. Both men were taken to hospital and kept under police surveillance.
No more tests
THE Gender Violence Prosecutor in Malaga has said it is "not necessary" to carry out further psychological tests on a man accused of killing his wife with a knife and axe in Malaga in 2011.
Woman injured
A WOMAN was injured with a knife when she was allegedly mugged by three men in Fuengirola. She was taken to a health centre but the perpetrators fled by car. National Police are investigating.
E-moan
THE Malaga regional government has launched a new site for reporting complaints, suggestions and different paperwork online. Visit: https://sede.malaga.es
Charity act
FUNDS are being raised in Cartama for a three-year-old child suffering from cerebral palsy, whose family cannot afford the expensive treatment.
Big thing
A 5 KG mushroom was collected by a local bar owner in Ronda, where he proudly exhibited his finding.
Agri-biz
MALAGA olive oil producer and exporter Hojiblanca will extend their stockbreeding business soon, they announced.
Too young
A GROCERY shop in Antequera was sentenced to close for a month and fined €2,000 for selling spirits to minors.
So friendly
A 'Friendship Protocol' has been signed between the Ronda and Ceuta town halls, one of the Spanish municipalities in North Africa, which will lead to further cultural cooperation.
Walking tall for a good cause
THIRTY stalwart members of the Marbella-Guadalmina International Rotary Club trekked through the charming Istan countryside, and raised 3,000 euros for local causes. Both challenging and breathtaking, the rotarians were faced with steep ascents and natural water springs, concluding their walk with a rural lunch at the Hotel Jarales.