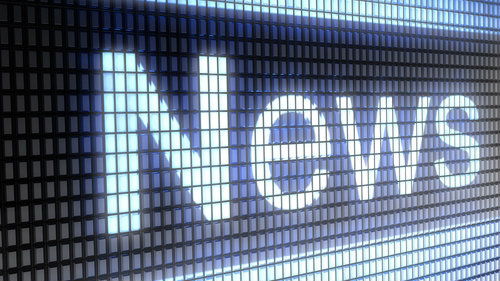 Job stats 
LATEST unemployment figures in Alicante say 3,359 more jobless were added during October for a total of 225,796, the Ministry of Employment said.
Fiscal reboot
A €30 million budget surplus during the 2011 fiscal year was approved by the Alicante regional government. This brings the province's economy closer to stability, the Treasury said.
Energy plan
EIGHT new towns for a total of 80 from all over Alicante have been included in the regional government's Energy Optimization plan.
War heritage
CIVIL War shelters in Alicante will be restored following the same patterns used in Almeria, after the Trade and Works Councillors visited the Andalucian city.
IT plan
SOFTWARE companies in Alicante province were proposed a cooperation plan (Plan Moderniza 6.0) by the regional government, so town halls are provided new technologies.
Kiosk tender
FOUR kiosks with room for a café-bar, including one in Isla de Corfu area, will be put out to tender by Alicante City Hall.
Latin parade
HUNDREDS gathered in Alicante's Zona Norte (north area) for the 5th Marcha Civica, an event promoting integration of Latin American residents, including parades and live music.
On hold
DOCTORS who passed the competitive exams for public job positions in Alicante are still pending a resolution by the government, the Valencia Medical School said.
Expensive Uni
BENEFITS fell down 6.5 per cent in the Alicante University due to the rise in registration fees this educational year, the vice-chancellors' office said.
Dutch promo
MORE than 40 Dutch holiday operators were presented Costa Blanca as a top destination, after Tourism Board representatives took part in an Amsterdam workshop.
Organ donors
MORE than 1,179 organ donors have been signed so far at the Alicante University General Hospital this year. Up to 11,000 samples have been compiled since 2010.
Paying respect
AROUND 50,000 people visited the Alicante Cemetery during the All Saints' Day long weekend, the Council of Safety said.
Rocking stamp
CALPE'S Peñon de Ifac rock may be portrayed in a Correos mail stamp, marking its 25th anniversary as a Natural Park.
Old charm
THE 'riurau' ancient rural houses in Benissa were pointed out as a valuable local tourism landmark during a recent congress in the town.
Tax stabilized
THE IBI house property tax will keep at the same rate next year in Altea, town hall said, which rejected the 0.52 per cent decrease proposed by local PSOE party.
Recycling vex
NEIGHBOUR associations in Javea claimed they have lately spotted many people collecting bottles and packages from recycling bins. They fear this may be affecting the recycling system.
Super party
HUNDREDS dressed up as super-heroes and cartoon characters gathered last Saturday in Alfaz del Pi for the first night party in this year's local festival.
Road works
THE Mediterraneo Avenue repair works in Benidorm may extend from Triangular Square to Europa Avenue and adjacent streets towards Levante Beach, town hall is studying.
Needy feed
MORE than 15,000 kg of food was handed out to around 175 needy people in Calpe's Community Centre for the past six months.
Easy science
MORE than 1,000 Alicante students visited El Cautivador environmental research centre in La Nucia so far this year, where they take natural science workshops.
Old photos
MORE than 200 unpublished old pictures portraying Alfaz del Pi during the last 60 years will be found in 11 local restaurants and cafés until the end of the month.
Bike meet
AROUND 70 bikers coming from all around Spain met in Benidorm during All Saints' Day for the 7th annual BMW classic motorbikes meeting.
Tourist Info
ALTEA'S Tourist Info office, formerly in Sant Pere Promenade, was recently transferred to the town hall's ground floor in Jose Maria Planelles Square.
Prom plan
REPAIR works in Javea's Arenal coastal promenade are starting this month and will be running until the end of March 2013 depending on weather conditions, town hall said.
OK in pairs
TERRACED apartments can now be built in single pairs in Teulada-Moraira, the town hall ruled, giving the green light to several construction projects on stand-by.
New organ
A €332,000 organ was installed at the San Jaime y Santa Ana Church in Benidorm, arousing controversy among neighbours despite it was entirely paid by the Church.
Play party
AROUND 2,500 people attended this year's playback choreography tournament in Alfaz del Pi, won by the 'Descontrol' neighbour association.
Road delay
WORKS of the N-332 road variation to Benissa, currently on stand-by, have been claimed to Calpe Town Hall by PSOE party representatives.
Tax rise
WASTE collection, transport and treatment will now be charged by Altea town hall under the same tax, increasing 25 per cent next year.
Uni award
LA NUCIA Town Hall was awarded de San Alberto Magno honorific award by the Alicante University Science Faculty for their work in promoting science.
Bike rental
MORE than 173,000 will be invested by the Valencia Energy Agency (AVEN) and Altea Town Hall in a bike rental service featuring 96 bicycles.
Social call
WORKS to build the new Social Centre in Gandia's Rafalcaid area "are going well, as planned," town hall said although no deadlines were given.
Christmas fayre
QUESADA Country Club will host a Christmas fayre on Wednesday November 14 from 1pm in aid of the children's orphanage in Elche. Proceeds raised from the various stalls, including hand painted glass, homemade pickles and jams, Christmas gifts and cards, among many others, will all go to provide a Christmas present for each of the children.
Reaching out to local charity
NOVEMBER 17 will see Marina Bar in Torrevieja play host to a Christmas themed 'Fun Day' in aid of Reach Out, a Christian charity for the poor and homeless. From 2pm, there will be various stalls including bric-a-brac, clothing and crafts, plus a tombola, raffle and fashion show. Father Christmas may even make an appearance.
Keeping your region safe
THE next meeting of the Rojales Neighbourhood Watch Group will be held on Monday December 3 at 11am in the Municipal Centre in Ciudad Quesada, open to all residents living in the 03170 postal area.
Act fast or miss out
FAST Aid Support Team (FAST) have organised a Christmas Fayre on Saturday to raise funds for their charity which aims to bridge the gap in serious medical emergencies between calling 112 and the ambulance arriving. Mariano's Restaurant will host the event where, from 11am, there will be stalls aplenty, along with a grand draw, where one lucky winner will win a 42" Plasma TV.