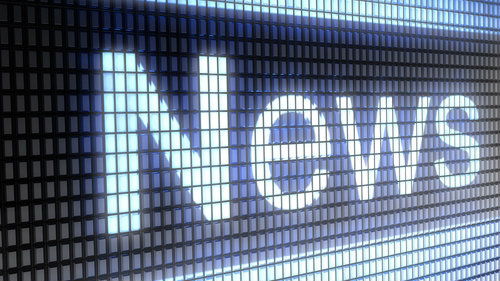 Tram cash
VELEZ Mayor Francisco Delgado asked the Andalucian Government to pay €1.5 million, which is estimated to be half the costs of the Tram's second stage of works.
First aid
A FREE workshop in Nerja's Cultural Centre will teach basic first aid techniques in fainting, choking, heart-attack cases. November 12-13 in the afternoon, and days 15 and 16 in the morning.
Special unit
A SPECIAL Police unit for gender violence cases has been proposed to Velez-Malaga town hall by IU party councillor Eva Fernandez.
Court move
THE Courts of Torrox may be temporarily moved to the Almedina area, Mayor Francisco Muñoz proposed, until the new Palace of Justice is built.
Art expo
PAINTINGS made by patients of the Mental Health Unit are exhibited at the Axarquia Hospital in El Tomillar (Torre del Mar), as a means to integrate them.
Cash waste?
MORE than €37,000 has been paid in the new Velez-Malaga town logo, which aroused criticism by the local PSOE party, considering it "a waste of money."
School repair
THE Primary and Secondary school in the inland town of Iznate is being repaired with a €100,000 budget from the Andalucian Government.
Good taste
MORE than 30 friends of Lux Mundi Ecumenical Centre enjoyed a wine tasting experience supplied by the Vinomar wine shop. Due to its huge success of raising more than 150 euros, another one is being organised for Tuesday December 11.
Budget cut
THE 2013 public budget in Velez will be reduced to €4 million (€12 million in the current year). Some €1.6 million will be invested on the Velez-Caleta de Velez road connection.
Mayor change
PSOE party leader in Colmenar, Pedro Fernandez, is the new Mayor as the PP party was replaced after a vote of no confidence.
Water plant
WORKS of the €23.2 million water treatment plant in Nerja will start on the first half of 2013 with a deadline of 30 months, the town hall said.
2.0 promo
MORE than 15,000 people talked on social networks about Rincon de la Victoria during the '1st Night of Good Intentions', an action the town hall will repeat next Friday 16.
Still pending
PAYMENT of 25 per cent of the Sustainable Tourism Plan in Nerja, which the town hall sets in nearly €3 million, is still pending by the Andalucian Government.
Plant move
FOOD company Coviran is expected to move its production plant in Velez to Caleta de Velez, including a logistics hub, the Town Hall said.
Road alert
THE A-7024 will be closed to traffic today (Thursday) and until tomorrow evening, Traffic authorities say, due to works following several land slides at the 20.850 kilometre point.
Rates lifted
JOBLESS statistics in Velez-Malaga were increased with 564 people in October for a total unemployment of 14,198, town hall reported.
Rural help
A €136,000 investment plan will be made in Torrox's Colina del Sol and El Faro Centres for Agriculture Promotion, following an initiative by the Andalucian Government.
Fire action
NERJA town hall has asked the Andalucian Government to clear the vegetation from the surrounding mountains, in order to avoid eventual fires next summer.
Colour in
HOUSES in Velez's Old Town will be painted the same colour in order to bring cohesion, town hall said. Grants will be given to owners.
Building evacuated
A FOUR-STOREY building in Torre del Mar had to be evacuated after a fire broke out in an electrical panel. Smoke affected a bakery on the ground floor and homes on the first floor. Two people were treated for smoke inhalation.
Sailing on
BERTH taxes in Caleta de Velez's Port will be reduced between 16 and 1.5 per cent, depending on the boat's size and the berth location, the Public Works Council said.
Foreign residents
NERJA Foreigners' Department has asked foreign residents to revise and update their official data. Anyone who hasn't updated their data in the past two years will be taken off the local census if they fail to do so before December.
Attempted manslaughter
A MAN, 31, from Nerja, has been remanded in prison for attempted manslaughter, after allegedly stabbing another local man 12 times. The events occurred following an argument over the victim's sheep and goats eating crops on the detainee's land.
Fashion forward foundation
POCAPECUNIA, a charity shop in aid of The Love A Child Foundation, will showcase its first fashion show on November 17 at 2.30pm at the Villa Flamenca Hotel in Nerja, where their quality used winter collection will be shown. Tickets are 10 euros and include a glass of cava on arrival and a light afternoon tea, and can be purchased at the shop in the Calle Bellavista 6.
Sleepy driver
A DRIVER, 39, was arrested after falling asleep at a set of traffic lights in Malaga. Another driver alerted the police at around 4am that the car was stopped at the lights. The detainee was found to be drunk.
Station improvements
THE government will invest €2.3 million this year to improve train stations in Malaga province. This includes installing systems which will provide better information for passengers.