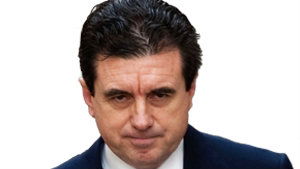 AFTER a lull in the summer, the corruption scandal plaguing the Partido Popular as a result of the activities of former Balearic president Jaume Matas has mushroomed.
A new front in the investigation has discovered how a marketing company was used to channel public money to the party. As a result, a string of leading PP figures have been implicated in the case by magistrates.
Among those called to testify before the judges are Matas himself, the central government's delegate in Menorca, who has resigned, the mayor of Inca, the former interior minister of the Balearics, the former planning chief of Palma city council (who is already in jail for child sex abuse and using the council credit card to pay for drugs) and Matas's brother-in-law.
In March, Matas was sentenced to six years for fraud and influence peddling among other crimes, though he is appealing.
Daniel Mercado, the owner of the marketing company, Over Mc, has told judges he received cash payments in the PP headquarters and that he was awarded a series of public contracts that were never put to tender.
Mercado testified: "I was told to produce official invoices and 'black' ones. I don't remember exact figures but the payments were made by [Matas's brother-in-law]. Once, I was paid in the old Partido Popular headquarters. Matas knew the existence of payments in dirty money."
Mercado also said he had been given spoken assurances that he would receive contracts from Matas's government, which was in power from 2003 to 2007. He said: "There was an agreement with Mr Matas in which part of the electoral expenses would be paid in black money but not paid out; instead they would be compensated with a number of public contracts, and that is what happened. They solved the problem through a negotiated tender without advertising in which companies related to Over were invited to tender."
Matas's government gave Over Mc some €3m in contracts over four years. It is also alleged that five hotel chains gave money to the Partido Popular.
The latest scandal comes at a bad time for current President José Ramón Bauzà, who is under pressure over the harsh budget and rising jobless figures as well as a conflict of interest controversy as he owns a pharmacy and this is seen by the opposition as incompatible with his role.