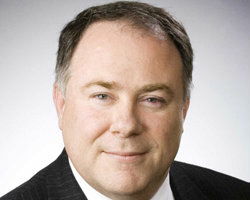 A GAY Australian MP plans to come to Spain to marry his long-term partner.
Ian Hunter will exchange vows with Leith Semmens – his partner of more than 20-years – in the small town of Jun in the Granada Province in January next year. This will make Hunter the first sitting gay politician of any Australian parliament to be married, although their marriage will be no recognised under Australian law.
Their marriage will send a 'positive message' that the law should be changed, said Alex Greenwich, the national convenor of lobby group Australian Marriage Equality. "Things like that have a huge impact. This is a marriage that will be recognised in something like 20 countries but not in Australia where he is a … respected politician."
A bill to recognise same-sex marriages is likely to be introduced in Australian Parliament this year.
In Spain gay marriage has been recognised since 2005 and Tuesday's ruling which rejected a challenge by the ruling Popular Party to the law means it will continue to be so. 
Hunter and Semmens had originally planned to marry in New York last year, but the Federal Government reportedly refused to grant the necessary paperwork to allow the ceremony to be conducted in the US.