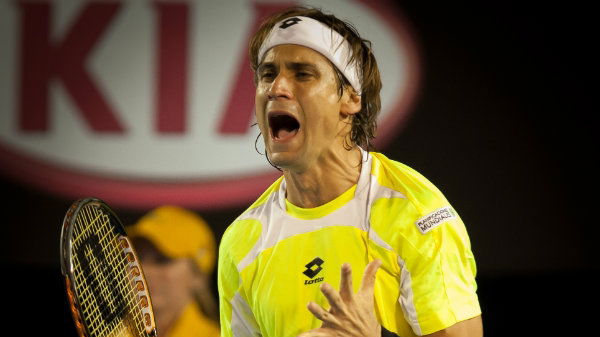 DID YOU KNOW?
Before their recent 5-3 LC defeat at Chelsea, Manchester United had conceded five goals domestically only four times in the previous 20 years – losing 6-1 to Manchester City (2011), 6-3 at Southampton (1996) and 5-0 at Newcastle & Chelsea (1996 and 1999)
WE WERE back to Champions League action this week with AC Milan-Malaga, Manchester City-Ajax, Real Madrid-Dortmund and Schalke-Arsenal in action on Tuesday and Braga-Manchester United, Celtic-Barcelona and Chelsea-Shakhtar battling it out last night.
This evening, in the Europa League, it's Anzhi-Liverpool, Brugge-Newcastle and Spurs-Maribor.
And this Sunday, the big games in England are Chelsea-Liverpool and Manchester City-Spurs (both live on Sky).
Last weekend, Manchester United beat Arsenal 2-1 to top the PL for the first time this season… Chelsea drew at Swansea, Manchester City were held at West Ham and Wigan won at Tottenham… Steven Gerrard made his 600th appearance for Liverpool v Newcastle)… and the biggest shocks in the FA Cup 1st round saw wins for Chelmsford v. Colchester, Harrogate at Torquay, Hereford v. Shrewsbury and Macclesfield at Swindon.
Soccer Extra
• A week ago, Chelsea avenged their Premiership home defeat by Manchester United by beating the Reds 5-4 in a classic 4th round League Cup-tie. Twenty-four hours earlier Reading and Arsenal were involved in a terrific encounter which the Gunners won 7-5 after extra-time. Theo Walcott hit a hat-trick for the winners who were 4-0 down after 37 minutes before embarking on the greatest comeback in the history of the 50+ year competition. Elsewhere, Middlesbrough won at Sunderland, Swansea knocked out holders Liverpool at Anfield, Norwich beat Spurs, outsiders Bradford City eliminated Wigan, Leeds k'od Southampton and Aston Villa ousted Swindon.
• The CLC quarter-final draw is Bradford-Arsenal, Leeds-Chelsea, Norwich-Villa (repeat of the 1975 final) & Swansea- Middlesbrough. Ties to be played on 11/12 December.
• Henning Berg, Ian Holloway, Mick McCarthy are the new managers of Blackburn, Crystal Palace and Ipswich respectively and Leam Richardson has moved in at Accrington. Berg won the PL and League Cup with Rovers as a player.
Round-Up
• Last Sunday's incident-packed Abu Dhabi Grand Prix was won by Kimi Raikkonen (Lotus), ahead of Fernando Alonso and Sebastian Vettel, who started from the pit lane. Lewis Hamilton's engine packed up when leading and Romain Grosjean was involved in his eighth first lap bump. Vettel leads Alonso by 10 points with two races left, in Austin, Texas on 18 November & Säo Paulo, Brazil a week later.
• England's Judd Trump is the world's number one snooker player after beating Peter Ebdon 9-1 in the Chenghu International tournament in China.
• In the Paris Masters Tennis final, Spain's David Ferrer beat Poland's Jerzy Janowicz, a qualifier who knocked out Andy Murray. Meanwhile the APT World Tour finals have started in London.
• In cricket, the first India-England Test starts next Thursday and Surrey have signed South African batsman Graeme Smith. He's captained the Proteas a record 94 times.
• This weekend sees the start of the 2012-13 Rugby Union international season when England play Fiji, Scotland take on New Zealand, Wales meet Argentina, Ireland oppose South Africa and France welcome Australia.
• Unbeaten Ulster walloped Edinburgh 45-20 in the Pro12 competition and Harlequins, Saracens & Leicester lie 1-2-3 in the Aviva PL.
• The RUFC will invest £26m at grassroots level to capitalise on predicted interest ahead of the 2015 World Cup in England.
• England beat France 44-6 in Rugby League's Autumn International tournament. The two countries meet again in Saturday's final.
• Racehorse Kauto Star, described by trainer Paul Nicholls as being "absolutely brilliant, the greatest jumper ever" has been retired.