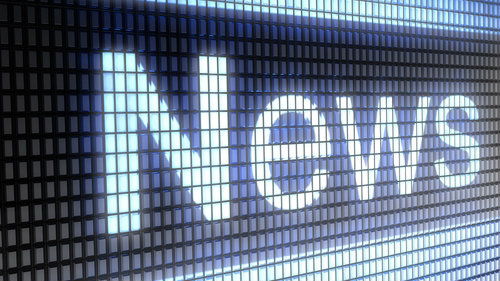 Fashion police
LOCAL police in the Balearics will be provided with new uniforms. Councils will have up to four years to introduce the all-navy outfits, which will be the same for all forces across the island.
Country life
VISITORS to Mallorca are heading inland in greater numbers, with those choosing to stay in rural accommodation growing by 29 per cent in September. Campsites suffered a 13 per cent decline, while resort apartments were down by 1.5 per cent.
Mum jailed
MÓNICA Juanatey has been sentenced to the maximum 20 years for the murder of her nine-year-old son, César. Juanatey drowned the boy in the bathtub, placed his body in a suitcase and dumped him in a ravine in Menorca.
Art vision
CONTROVERSIAL Malllorcan artist Miquel Barceló, whose works sell for millions of euros, has said he supports an independent Balearic state. He also claimed that the regional PP government was made up of "Spanish Talibans who hate Catalan culture with a passion".
Retail fight
MORE than 300 Palma small retailers who protested outside the city hall at the government's business policies have said this is only the beginning of their campaign. They claimed they are being 'drowned' by legislation that favours large stores and are threatening a strike.
From Russia…
THE Balearics have welcomed just over 102,000 Russian tourists so far this year, second only to Catalonia. One in ten of Russians who visited Spain, chose the islands.
Scans wait
RADIOLOGISTS at Son Espases hospital have claimed that patients have to wait up to a year for a CT scan. They also claimed that four years ago, the wait was no more than three months.
PP warning
ANTONI Pastor, the maverick mayor of Manacor, who was expelled from the PP in August, has said he won't return to the party and that it will suffer electoral consequences because of Balearic president José Ramón Bauzà's policies marginalising the Catalan language.
Lighting up
THE Christmas lights in Palma will be lit at Passeig del Born on the 29th of November by Mayor Mateo Isern and the Balearic athletes who won medals at the Olympics.
Double mayo
LEGEND has it that mayonnaise gets its name from Maó but now the Menorcan capital has gone double-barrelled. Known as Mahón in Spanish and Maó in Catalan, it had been called the latter in recent years. Now, the council has voted 13-8 to use the name Maó-Mahón.
Maria warns
AWARD-winning Mallorcan folk singer María del Mar Bonet has warned that "we are returning to the Franco era". She claimed the Balearic government was waging a "war on Catalan" and its policies were an "attack on our language, which is the soul of a country".
Not so fancy
RAFA Nadal went to a Halloween party dressed as… himself. The tennis ace was seen partying at the Backstage nightclub in the Paseo Maritimo, where he was one of the few revellers not kitted out in fancy dress.
Olive toil
The olive oil harvest could be down by up to 30 per cent, a leading co-op has said. The olive tree has alternating yields and, according to the Sant Bartomeu co-op, early collections suggest this will be a poor yield. However, weather conditions over the year mean the olives will be 'very healthy'.
Cash cruisers
CRUISE ship passengers are spending more than €100m every year in Palma. An estimated 850,000 passengers alight from the more than 450 ships that arrive in the morning and usually set sail that evening. Taxi drivers report high demand for trips to the Cathedral, Bellver Castle and Poble Espanyol, while some shops bring out stock specifically aimed at the nationality of the passengers.
Booted out
A "DANGEROUS" Moroccan man with a criminal record that included murder, rape and drugs was arrested in Felanitx and expelled from Spain. Also kicked out of the Balearics were three other Moroccans and a Colombian woman.
Cloud bombs
THE highly anticipated $100m Hollywood blockbuster Cloud Atlas, which was partially filmed on Mallorca, has suffered a 44 per cent drop in box office takings in the second week of its US release. The movie, which stars Tom Hanks and Halle Berry, has so far taken in $18.4m (€14.4m).
False gifts
BEWARE the bearers of false gifts is the message from locals at Es Jonquet, the scenic area of Palma known for its windmills, where women are handing out carnations and sprigs of thyme as a ruse to distract visitors while they are pickpocketed.
Ride on
HOTELIERS are predicting a positive winter bicycle-tourism season for Mallorca. Tourism chiefs are expecting 90,000, with almost half of those coming from Germany.
Hat-trick
SPAIN coach Vicente del Bosque will be the guest of honour at the Balearic football gala at Son Termens on November 19. The regional football federation is in negotiations for the two European Championship trophies and the World Cup to accompany him on the visit.
Going public
FREEMASONS held their first ever public event in the Balearics on All Saints Day when they laid a wreath at the statue of Rubén Darío, the Nicaraguan freemason poet, who spent a winter in Mallorca.
Tapa winner
UMMO restaurant in Santa Catalina picked up the Golden Tapa award at the TaPalma festival for its 'UMMO breakfast' and pepper stuffed with black pudding. The restaurant also won the prize between 2008 and 2010. The Silver Tapa was for La Tasca de Blanquerna and the Bronze Tapa for Essència Art.
Night scare
MANACOR residents got a fright on Halloween night when the bells at Els Dolors church started ringing uncontrollably and sporadically in the early hours. The shock was even greater because the bells and the tower clock had been out of action for 21 days after the belfry had been struck by lightning. Repairing the damage will cost at least €8,000.
Daily bread
BAKERS in Palma want a collection service for the bread, pastries and sandwiches that they have no choice but to throw out every day. They said they would rather donate the products to charity but that there is a collection only on Sundays.
UK up in 2013
BRITISH tourism in the Balearics will increase five per cent next year, regional president Jose Ramon Bauza said following reports by UK holiday operators.
Thank you
THE Police officers and the Uruguayan journalist who helped catching the youngster who intended to blow Palma University up were presented with awards by the town hall.
Crime time
THERE has been a slight drop in the number of crimes in the Balearics. So far this year, there have been 59,417 crimes reported, while during the same period last year, there were 60,1499. There have been four murders (down from 10) while muggings are down 11% to 9,261. However, violent burglaries have increased by half.
Dog's life
DOGS have been allocated up to 15,000sq.m in three locations by Palma city council. The spots are at Parc Krekovic, another is opposite to the Ocimax centre and the other at Carrer Juan Gris.
Step up
THE central government has allocated almost €300,000 to Pollença council to renovate the cloister of Sant Domingo monastery and the iconic 365 Calvari steps.
Sales slump
SMALL and medium firms in Palma saw turnover slump by €27m in September. Overall, they sold €254m worth of goods, compared with the €281m a year earlier, which itself was down €46m on September 2010.