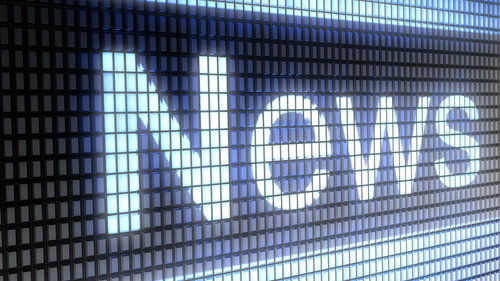 On the road
WORKS at the AL-7107 road connecting Pueblo Laguna and Puerto Rey urbanisations in Vera started, the Almeria regional government said.
Science time
MORE than 2,000 Secondary School students are expected to visit the La Cañada campus in Almeria during this week for a Science workshop.
OK Gran Plaza
CONSTRUCTION of the Gran Plaza shopping centre in Roquetas de Mar has been confirmed legal by the High Court, rejecting allegations by the Andalucian Court.
We don't
IN 2011, 60 per cent of divorces were by mutual agreement, according to the Andalucian Statistics and Cartography Institute. In total, there were 1,427 legal break-ups in the province.
Fake police
ALMERIA Public Prosecutor will ask for a total of 20 years in prison for two men accused of robbing, beating, abducting and threatening to kill a man in Nijar in April 2008. They pretended to be police officers.
Property news
MORE than 20 towns in the Almeria region – including Almanzora and Turre – have passed local regulations telling what papers have to be brought to register house properties.
Christmas time
NINE more stalls for a total of 70 will be found this year at the Christmas flea market in Almeria city's Federico Garcia Lorca Promenade, the town hall said.
Nature leisure
THE family leisure area in El Canforal natural park in Macael is being paved for easier car access, the town hall said.
Grants delayed
THE Andalucian ombudsman as been filed 55 cases of families in Purchena that are awaiting regional government grants for home repairs since 2009.
Be legal
THE black economy, meaning 25 per cent of Almeria economy, may cause many small legal businesses close as they cannot compete with cheaper prices, the Almeria Business Confederation said.
Positive side
TEMPORARY employment grew in Almeria during October, as 428 people were hired for construction and repair after the storms, CCOO trade union said.
Signing up
A MANIFESTO signed by almost 300 intellectuals opposing to the independence of Catalonia features five Almeria-born representatives, including two Almeria University professors.
'Feria' stalls
NGO's will only be charged €1 per day and metre if they are setting up a stall in the Almeria fairgrounds during the local 'Feria'.
Helping hand
MINORS who suffered or are suffering gender violence cases in their families will get free psychological help from the Almeria Women Rights Institute (IAM).
Pension rate
THERE are more than 90,000 pensioners in the Almeria region being paid an average €672 per month, one of the lowest pensions in Spain, the Statistics Institute said.
Port on hold
THE Almeria Port Authority and the Chamber of Commerce have been requested by the town hall not to delay anymore the project that is set to improve the Port to city connection.
Border action
AROUND 2,200 immigrants coming to Almeria by boat were rescued in the Alboran Sea, 15 per cent fewer than last year, the EU Border Control Agency said.
Lighting up
SOLAR powered street lights will be installed in the Andarax Park, the Almeria town hall said, starting before the end of the year.
Mayor trial
SORBAS'S Mayor Jose Fernandez faces two years and a half in prison and 18 years not allowed in politics for alleged breach.
Job support
MAYORS from the different towns in the Almanzora area met to ask the Almeria regional government a special employment promotion plan.
Fish stock
SPECIMENS of two endangered local fish species were brought to a breeding centre for reproduction, so they can later be reintroduced to the Adra River in Almeria.
Common names
MOHAMED is the sixth most common name in Almeria province, with 11.4 men out of every 1,000 having the name. The most common man's name is Antonio and the most common woman's name is Maria.
False report
A MAN, 27, was arrested in Nijar for falsely reporting that the four tyres had been stolen from his vehicle overnight. He had hidden them in a storeroom and intended to claim off his insurance policy.
Man rescued
A MAN, 70, had to be airlifted by lifeguards after he had a stroke while at sea, 30 nautical miles off Carboneras. He was taken to the Torrecardenas Hospital Complex in Almeria.
Food expenses
THE Partido Popular in Andalucia has revealed details from 2009 which they claim show that the former president of the Venture Capital and Investment Office, Tomas Perez-Sauquillo, spent an average of €2,000 per month on meals.
Call for help
THE Socialist Party in Roquetas de Mar has requested that the local mayor, Gabriel Amat, become directly involved in saving the Aquarium which is in danger of closing due to financial problems.
School's out
THE Junta de Andalucia Education Department plans to set aside €70,000 for projects to reduce school absenteeism in Almeria. This is almost half of the amount provided last year.
Beatles film
SPANISH film director, David Trueba, plans to make a film in Almeria next year about the time The Beatles spent in the province. The film's characters go in search of John Lennon.
'Q' for quality
CUEVAS Del Almanzora Tourist Office has once again obtained the 'Q' for tourist quality which it has held since 2008. The aim is to offer visitors the best experience possible.
Symbols of a past era
ALMERIA Bishopric has said it is willing to consider removing symbols from the Franco era from the façade of the cathedral. The Junta de Andalucia has asked the bishopric to set an example for its parishioners and "promote peaceful coexistence amongst locals". However, the bishopric has said that no-one has expressed any discontent over the existence of the symbols.