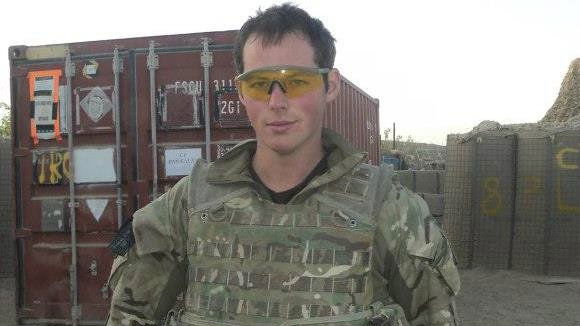 MARGARET SAMPLE, owner of Bar Stop in urbanisation La Marina has been an avid supporter of TRIQE after she came up with the idea of raising funds for the Queen Elizabeth Hospital Birmingham Charity (QEH), a charity collecting for the rehabilitation of wounded military personnel returning from war conflict.
Since TRIQE's formation thousands has been raised locally and sent to the QEH but now for Margaret, her efforts are even more poignant as she has had first hand experience of the QEH and what the charity does. Her stepson, Lance Sergeant Lee Sample, of the Irish Guards attached to the Scots Guards, was recently injured in Afghanistan and was flown to the QEH for treatment. The 22 year-old was on duty when a grenade hit him taking 60 per cent of his left arm muscles and leaving him with multiple shrapnel wounds down his left side. Following intensive medical treatment at Camp Bastion he was back in Birmingham within 48 hours with medics working quickly to save him from loosing both his left arm and leg.
Marion Ham from TRIQE said, "There are many worthy causes collecting funds for war hero's but the injured are very rarely mentioned. These brave folk have to not only come to terms with their (in many cases) horrendous injuries, but also have to come to terms with the re-building of their lives. The QEH charity is passionate in the commitment of rehabilitating these brave people who need so much help to return into the real world."
The charity is now in the process of building Fisher House in the grounds of the QEH so family travelling to visit injured relatives have somewhere to stay close by and all the monies collected by TRIQE is for the on-going support of Fisher House and the QEH charity.