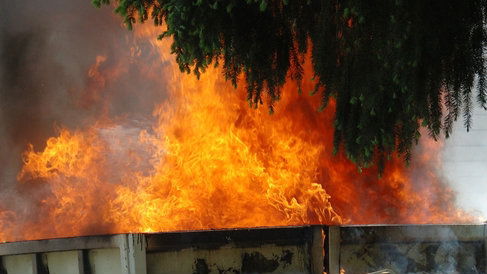 LOCAL police in Mijas arrested a 28 year old British man following a blaze which damaged 28 cyprus trees and destroyed bins, causing almost €7000 worth of damage.
Firemen and police were called to Butibamba at 2.25am on Saturday where they found two dumpster bins and a paper bank on fire near the BP petrol station. The blaze had also spread to the 2.5m tall Cyprus trees bordering the Siesta 2 urbanisation. Almost €4,000 of damage was caused to the bins and €3,000 worth to the trees.
Police, acting on a description given in a 112 emergency call, arrested a British man near the scene. The man, from Torrenueva, allegedly resisted arrest and had to be subdued forcibly.