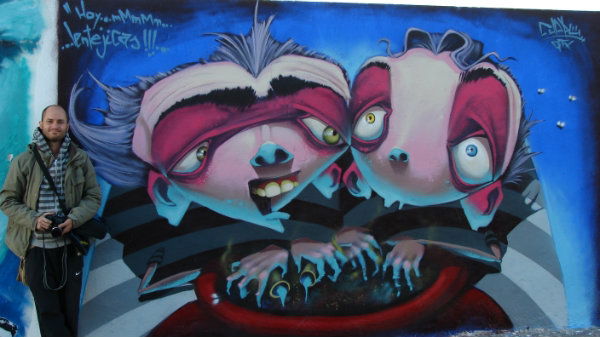 ARTISTS from all over Almeria and Malaga did battle with their artworks as the first-ever graffiti competition took place in Huercal Overa.
Town councilors organised the event and heralded it as a great success as artists took over the rear of the Pabellón Municipal de Deportes. With imaginations matching the size of the canvases, visitors were impressed by the works.
The prizes were presented by Mayor Domingo Fernández and Councillor for Culture, Antonio Lázaro. José Manuel Rodríguez came first and Daniel Fernandez second.