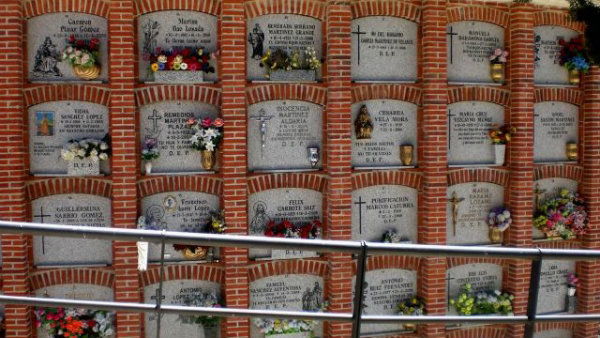 AS town halls throughout the Valencian Community seek extra income, some are looking towards their cemeteries.
Valencia city hall now orders more than 700 exhumations a year when families fail to renew rentals on cemetery niches. Since 1969, it is no longer possible to acquire a niche in the city without a time limit of five, 20 or 50 years and although in the past officials were slow to chase up renewals, the crisis is changing that. Many families pay up happily but not all can find the wherewithal and in around 15 per cent of cases, the niche is emptied and the remains reinterred in the cemetery's common ossuary.
The increase was described as "slight" last week by the Cemeteries Delegation. Funerals are where the crisis bites more deeply and where economies are made, said a spokesman. This was also noticeable in the number of people choosing to be cremated, he said. Although cremation is often preferred for ethical or personal reasons, it was increasingly chosen because it is cheaper than burial.