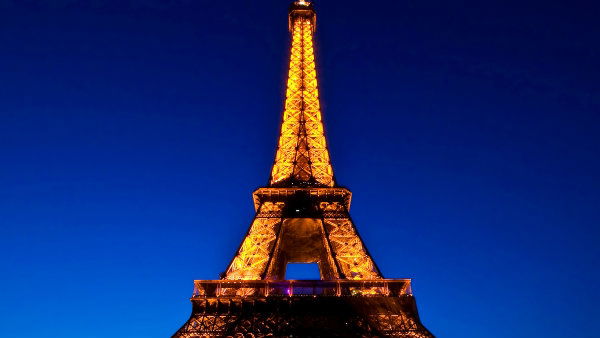 IT ALL started with a nervous twitch, a preoccupation with surfing travel websites and general nostalgia for all things (how to put this delicately?) non-Spanish.
I even considered buying a ticket anywhere, just to gain access to the holy sanctuary of the new Starbucks in Palma airport. When I mentioned this to expat friends, they confirmed my fears; I was deep in the throes of 'island fever', which despite the term, can strike expats anywhere. So, when my daughters showed even a remote interest in seeing Paris for their half-term break, I was more than happy to oblige. Ooh la la! What joy, what fun!
Having left a balmy Spain behind, the cold air at Orly was like a slap in the face and the first reminder how blessed we are in Southern Europe. But, alas, we came prepared, dressed in more layers than a prize onion.
On arrival, the educational tour began. "Why is it called the city of love?" my eldest quizzed, after we abandoned the four-hour queue to go up the Eiffel Tower and skipped Musée d'Orsay's equally imposing human snake. "Ah, the culture and the history of 'amour'," I suggested.
Securely on a boat on the Seine, we could peruse the beauty of the place from a dry and warmish comfort, but the 'love' remained elusive; Place de la Concorde ("But the lady said all those people had their heads chopped off in the guillotine?") or Notre Dame ("But Quasimodo and Esmeralda died, didn't they?").
There was also little love lost in the cafe, where the most unhappy waiter in the world begrudgingly served us coffees at €6.50 a pop and the few free taxis zipping around paid scant attention to us.
I found myself perusing the weather report in Mallorca, most envious of the 18 degrees back there compared to the single digits on the Rive Gauche. "I could never live in Paris," the children agreed, "it's too cold…"
For the record, I do love Paris – the hustle and bustle, the muted hues – even in the grey of autumn, this city is like an artist's canvas. So, we ended up seeing most of it from the outside, but it was still worth it.
I couldn't quite convince them it was the city of love, nor squeeze in the shopping time I had hoped, but it was precisely what we needed: A quick break from the norm, to see something new, eat some fabulous food, which will take weeks of frugality to work off:
No limits crȇpes and chocolate chauds for the 'enfants' and some delicious Bordeaux for us. They say that to travel is not to spend money, it is to invest it, and as expats in a holiday haven, we sometimes have to remind ourselves of the world out there.
As we landed in Palma, I realised I was fully cured of my fever – for now, at least – relieved to shed a few layers of clothing until the cold weather sets in here, too. Content with my usual café solo and ensaimada at the local, where service comes with a smile and a chat, though I did bring the laptop to check out my travel options for next year. We can always dream, even when we live in Utopia.